Ridesharing has become a mainstream alternative to expensive taxis, inconvenient public transportation or the costs and hassle of driving your car. Ridesharing is quite popular amongst the young generation, but it appeals to anyone who wants an affordable ride.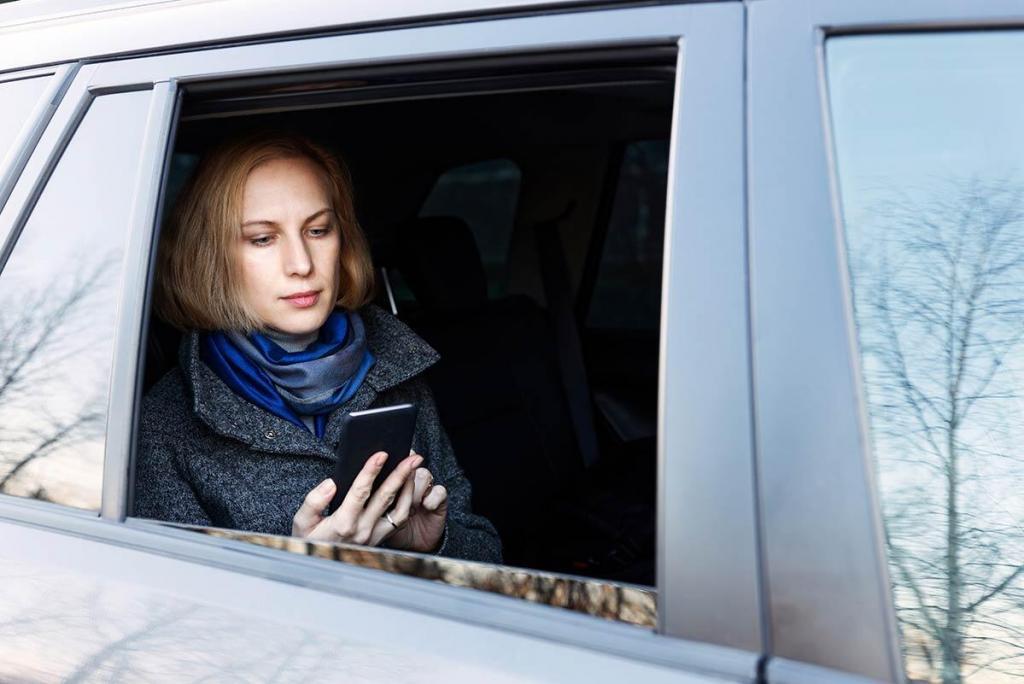 While ridesharing through well-known apps like Uber and Lyft has been relatively safe so far, there are still risks to be considered when deciding to be driven by a stranger. If you are a ridesharing user, it's important to be aware of certain safety concerns and ways to prevent dangerous situations.
Here is a list of what to do when sharing a ride in 2020.
Checking Your Driver's Information Before Getting in the Car
Ridesharing apps connect drivers and passengers through a mobile app which allows them to exchange identifying information. You will get the driver's first name, the car's model and license plate, and they will get details about you. This should turn into a habit, as tragic events like the murder of Samantha Josephson in March 2019 seem to take place lately.
Drivers are equally preoccupied with their own safety, so don't be surprised if you will have to say who the ride is for when you approach the car.
Sharing Your Ride's Detail with a Close Person
When you are taking a ride, it's a good idea to let someone know about where you are and what's the car license plate and model. This may seem extreme, but documenting details like that can make a huge difference in case something bad happens.
Being Prepared to Call 911 When You Notice Something Suspicious
If you feel threatened or you consider the driver to be a danger to himself or others, don't hesitate to call 911. Some ridesharing apps have a "panic button" integrated into them, which not only helps you dial the emergency number faster but can also share location details with the responding teams.
Wear Your Seatbelt with No Exception
No matter where you sit in your ride, how short of a distance you will go or how free the road seems to be, always wear your seat belt. If you are accompanied by children, make sure you order a car fitted with a proper child restraint system or that you have one with you. Road safety is crucial for any car passenger, and it's your responsibility to use the safety features on the car.
Ride in the Backseat of the Car
Generally, when riding with a stranger, it's most cautious to ride in the backseat of the car. This way, you will be more protected in an eventual attack. It's also safer in case of an accident to choose the back seat.
When using a ridesharing service, remember that you need to consider two types of safety issues: road safety, and personal safety. Make cautionary steps part of a routine and never have second thoughts about being "over the top": you never know when these rules are going to save you.
If you've been in an accident while in a rideshare vehicle, then you should know that you can receive compensation for your injuries. Reach out to a St. Louis lawyer who specializes in Uber and Lyft accidents cases as soon as possible.
Free Consultation with a St. Louis Car Accident Lawyer
Don't talk to an insurance claims adjuster before speaking with The Hoffmann Law Firm, L.L.C. We can help you avoid making statements that may affect the outcome of your case. The consultation is free, and you don't pay unless we get you money!