There are various sources of settlement for damages incurred in car accidents.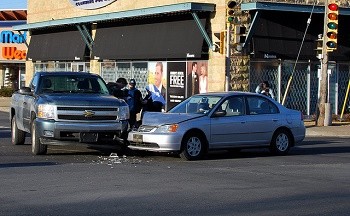 Car accidents can involve substantial damages in terms of injuries and property damage. The victims are often left thinking as to who will compensate them for all the losses. St. Louis car accident lawyers inform us that the specific events leading to the accident and financial capabilities of the parties involved will determine who will pay for the expenses associated with the accident.
Common Sources of Settlement For Damages Incurred In Car Accidents
Out-of-pocket expenses – Some people pay for minor damages using their own money. This is typically done when the expenses are not substantial. One may have to approach other sources if the amount involved is higher than what the parties can afford. It will not be necessary to hire a lawyer since the parties involved can represent themselves in these situations.
Automobile insurance company – The insurance contract determines whether the settlement is covered by the insurance company. These contracts usually cover all parties involved in an accident, including the drivers and passengers of the vehicles. These contracts may cover collision repairs, personal injury medical coverage and, in some cases, automobile rental for the time period for which the car is in the workshop for repairs. Since accident premiums increase after an accident, one must try other options before a claim is filed with the insurance company. In case the damages are not substantial, one can consider out-of-pocket payment.
Health insurance provider – Personal injuries incurred in an automobile accident are covered by a private health insurance company or a health maintenance organization. However, there are instances when the health insurance provider may seek recovery from the insurance company before any compensation or medical treatment is provided.
Other parties involved in the accident – Compensation can also be recovered from other parties involved in the accident. The laws of the state where the accident happened will determine who will pay the damages. Some states have no-fault laws, where injuries will be paid by the insurance companies of the parties involved no matter who was a fault. On the other hand, some states have fault laws, where damages are paid by the person responsible for the accident. The person at fault should get in touch with his or her insurance provider if the accident happened in a fault state. The insurance company will defend the insured person during a court hearing, or discuss a settlement with the other parties. The injured person should ask for compensation from the insurance company of the person at fault if the accident happened in a fault state. The insurance company can ask for compensation from the insurance company of the person at fault.
In some car accident cases, the issue of liability can become quite complicated. If there is some confusion about who will bear the accident-related expenses, you should consult with The Hoffmann Law Firm, L.L.C. at (314) 361-4242.
Photo credit: morgan via Flickr