Quite often, we hear news about motor vehicle accidents caused by distracted drivers. It is no surprise that the biggest cause of distraction among drivers is the use of cell phones.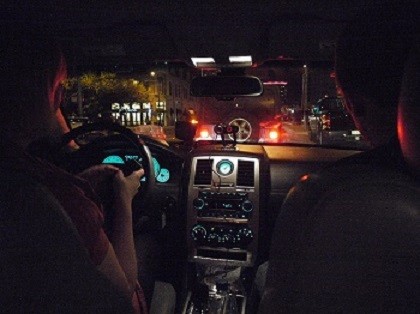 We have become so addicted to our cell phones and tablets that it is hard to wait a few minutes to read text messages or e-mails. This cell phone obsession is clearly reflected in the number of motor vehicle accidents caused by their usage during driving. St. Louis car accident attorneys have compiled a list of major sources of distraction that cause accidents on Missouri roads.
Distractions While Driving
Texting.
Using a cell phone or smartphone.
Talking to passengers.
Adjusting a radio, MP3 player, or CD player.
Reaching for or using something in the car.
Eating, drinking, and smoking.
Grooming, applying makeup, and hairstyling.
Something outside the vehicle such as another car crash.
Using a navigation system.
Reading, including maps.
Watching a video.
Multi-Tasking While Driving
St. Louis car accident lawyers explain that the human mind can only perform one attention-requiring task at a time. All other tasks run in the background. So, the few seconds spent on texting or speaking on the phone (even through a Bluetooth device) can take attention away from the road and lead to a car crash. A few seconds of distraction while driving can mean the difference between life and death.
Startling Facts About Distracted Driving
80 percent of car accidents involve some kind of distracted driving.
Texting increases the likelihood of a crash by over 23 times. Indulging in visual-manual tasks such as reading through a contact list, or dialing a number increases the crash risk by about 3 percent.
According to statistics issued by the National Highway Traffic Safety Administration in 2012, a total of 421, 000 injuries occurred as a result of distracted driving in the United States. Of these, 3,328 injuries proved fatal.
St. Louis car accident lawyers present another startling fact. According to them, at any time during daylight hours in the United States, a total of about 660,000 drivers are using their cell phones or electronic devices while driving.
The risk associated with looking down at a text message is equal to driving the length of a football field with a blindfold.
Using a mobile phone or electronic device while driving reduces brain activity associated with driving by about 37 percent.
50 percent of teens admit that they text while driving.
1 in 5 drivers of all ages admit to surfing the web while driving.
St. Louis car accident attorneys come across numerous cases of crashes caused by distracted driving, and the number of such cases is soaring in Missouri courts. If you have become a victim of a car accident caused by a distracted driver, please contact The Hoffmann Law Firm, L.L.C. at (314) 361-4242 to discuss your legal rights.