Nighttime driving can be both tiresome and dangerous.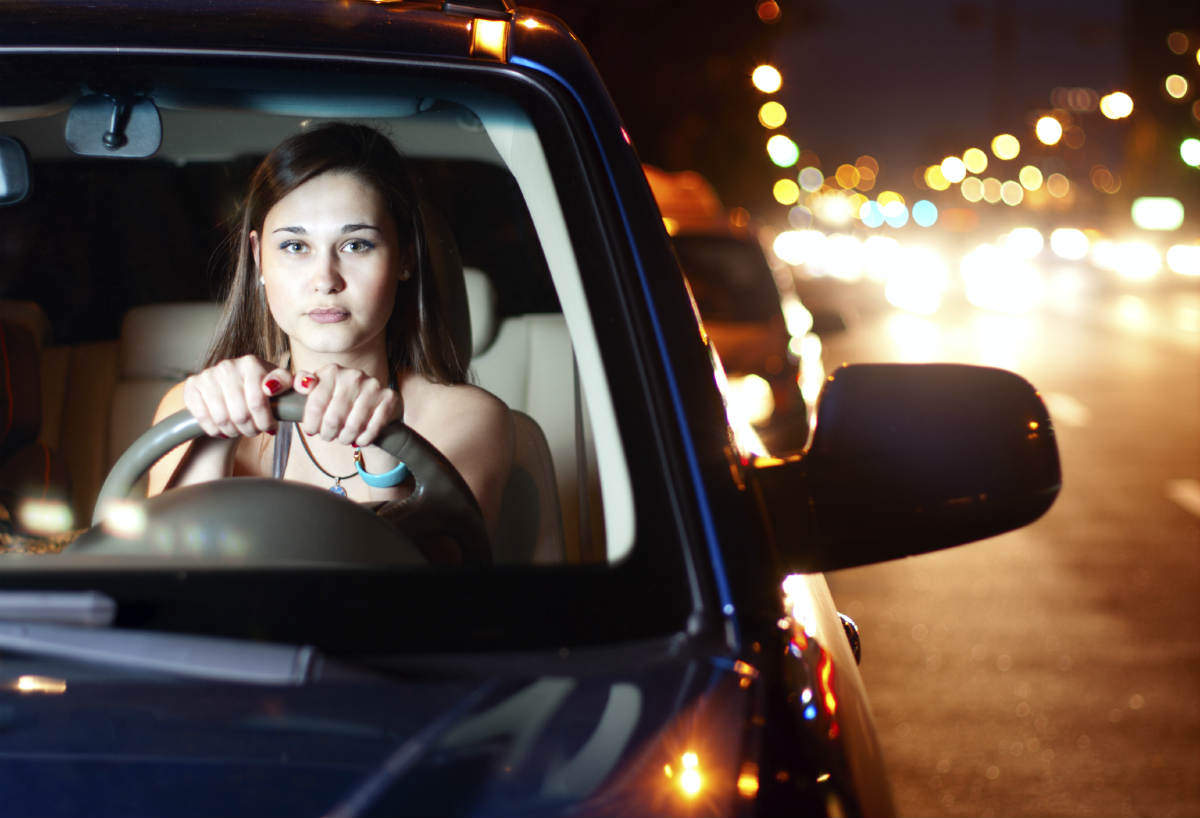 Studies have shown that the number of accidents increases during the nighttime. Nighttime driving can be both tiresome and dangerous. Low light conditions cause a worsening of peripheral vision, a decrease in depth perception, and a reduction in the ability to distinguish color. Also, people tend to be more tired during the night than during the day. Visual distractions and poor visibility make nighttime driving difficult, so drivers need to take all the necessary precautions to avoid any accidents. In this post, our St. Louis car accident attorney offers tips to avoid nighttime accidents.
1. Position the Headlights Properly
Make sure both the headlights are evenly positioned at the same level. It is important to adjust the headlights so that they do not blind oncoming traffic. Most headlights can be adjusted manually and you can refer to the instruction manual of your vehicle to find out the correct way to do it.
2. Turn Off or Dim the Interior Lights
Most dashboard lights and instrument panels come with adjusters. Instead of positioning them to maximum brightness, turn them down to a lower level of brightness so that it does not impact your forward vision or distract your visual acuity.
3. Make Sure You Are Wearing the Right Glasses
Wearing daytime glasses during the night or not wearing glasses at all even you have been prescribed to do so are perfect recipes for a nighttime accident.
4. Never Stare Into Oncoming Headlights
Staring into oncoming headlights, especially high beams, can distort your vision, and it takes time for your eyes to adjust to the original level of visibility. Try to look above the lights as vehicles pass you.
5. Ensure That the Windshield Is Clear
At nighttime, window streaks tend to magnify and blur your vision. Wipe the windshield properly with a newspaper or other cleaning aid.
6. Use Fog Lights with Caution
Fog lights are positioned low to help the driver see the road in foggy conditions. Remember, fog lights spread wider than headlights and can make potholes, small rocks, or bumps look larger than they are.
7. Clean Rear View Mirrors and Properly Adjust Them
Cleaning the windshield might not be enough to improve visibility; you will also need to clean and adjust the rear view mirrors. If the mirrors are not clear then the glare of the vehicle behind you can distort your vision.
8. Watch Out For Animals
Collisions with animals are a common occurrence during the night as animals tend to sit on the road or dart out into oncoming traffic at night. Watch out for any animals that may be crossing the road or sitting on it. You can easily spot the animal's glowing eyes long before you actually see the animal.

If you or someone close to you was injured in a nighttime accident, you should contact a St. Louis car accident lawyer immediately for legal help. Call The Hoffmann Law Firm, L.L.C. at (314) 361-4242 for a free consultation.

Updated: