On April 7, Saint Genevieve woke up to the tragic news of the death of two teenage girls resulting from a car accident.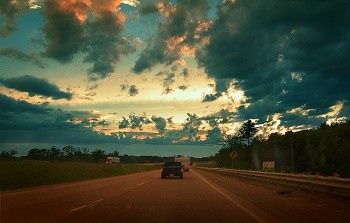 The car accident that killed two teens and injured another was caused by over speeding. The three victims of the car accident were students of Genevieve High School. The accident occurred while the students were driving a 1999 Grand AM on Interstate 55. The Missouri State Highway Patrol reported that the 17-year-old teenage driver was driving too fast and lost control, and struck a tree, careening over a drop off on the side of the road. The driver was killed on the spot of the car crash.
The other two teenage passengers of the car were injured and rushed to the hospital by emergency crews. The same night, one of the passengers succumbed to the injuries in the hospital. The third passenger received injuries but survived the car crash. It is reported that all three occupants of the car were properly buckled at the time of the car accident.
Genevieve High School provided grief counselors for the students. This is not the first such tragedy that the school has suffered. Last year, one of their seniors was killed in a farming accident. This year, three siblings, one of whom was the recent graduate of the school, were killed in a car crash.
Car Accidents Involving Teenage Drivers
Missouri car accident lawyers believe that car accidents involving teenage drivers are not uncommon. According to information available, one in four car accidents in Missouri involves a driver who is under the age of 21 years. Also, in car accidents caused by a teenage driver's error, as many as 21 percent of the drivers are found driving dangerously fast.
Drivers in the age group 16 to 19 years are at a four times greater risk of a car accident than older drivers belonging to the age group of 25-69 years. There are several reasons that may lead to car accidents involving teens. Inexperience, texting, and other distractions, over-excitement about their newfound freedom, or intoxication can cause such accidents.
Receiving Help
A car accident can be traumatic to everyone involved in it, including the family members of the victims. If the car crash was caused by another person's negligence, they can be held accountable and made to pay damages. It is in the best interest of the victim or their family to consult an experienced Missouri car accident lawyer to negotiate with the insurance company and claim damages from the party at fault. Contact The Hoffmann Law Firm, L.L.C. at (314) 361-4242 for a consultation.

Photo credit: Faramarz Hashemi via Flickr

Updated: