If your car is determined to be totaled, make sure you are fully compensated by the insurance company for the value of your car.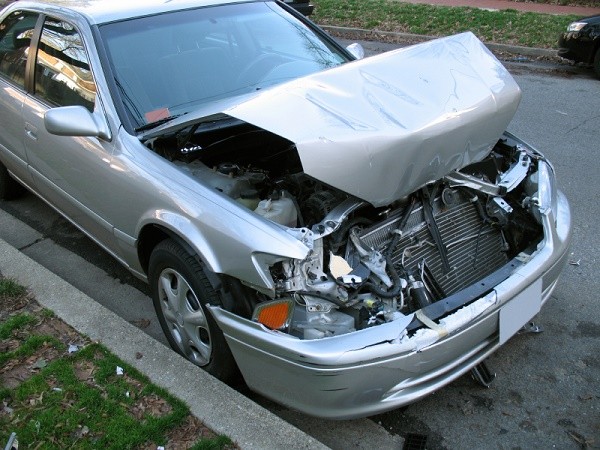 Millions of cars are declared totaled by insurance companies each year. To them, it is not worth the money to try and make the repair. Insurance companies have formulas in place that they use to decide whether they should pay to replace your car or have it fixed. You can't argue with an assessor who says your car is totaled after it has been burnt to a crisp, but what about when there is not much more than some body damage? How the insurance company makes the distinction depends on a number of factors.
The Retail Value of Your Car
An insurance company will decide that your car is totaled if the total cost of repairs, plus other fees such as a rental car, is more than a certain percentage of its retail value. This number must be within state mandated guidelines, but will be anywhere between 60 to 75 percent. Each company will have its own formula it uses to determine the value as well as the approximate cost of repairs. This could mean that a 10-year-old Honda that needs $2,000 worth of repair work to restore it may be deemed totaled, while a 1-year-old BMW with a blown engine block is considered salvageable.
If you were at fault for the accident, or the other driver was not insured, you will have a deductible to consider. So if the Honda was valued by the insurance company to be worth $5,000, the amount of your deductible will be subtracted before the insurance gives you the money to replace the car.
 Disputing the Appraisal of Your Car
When the insurance company gives you the appraisal for the value of your car, make sure that any extra features are mentioned in the appraisal. This includes items such as custom wheels, heated seats, or an upgraded stereo system. You may also be allowed a second opinion if you disagree with the insurance company's assessment. A private appraisal may be allowed, but be prepared to pay for it. Consult with a St. Louis car accident attorney to receive assistance in dealing with the insurance company.
Some people think that having your car totaled in an accident means you will easily get a replacement. This is not the case. You generally will only receive from the insurance company the absolute minimum allowed by law. To maximize the compensation you receive for your damaged car after an accident, contact The Hoffmann Law Firm, L.L.C. at (314) 361-4242.
Insurance Claim