If your parent is over 65 and has many age-related diseases, you may fear that it is not safe for them to continue driving.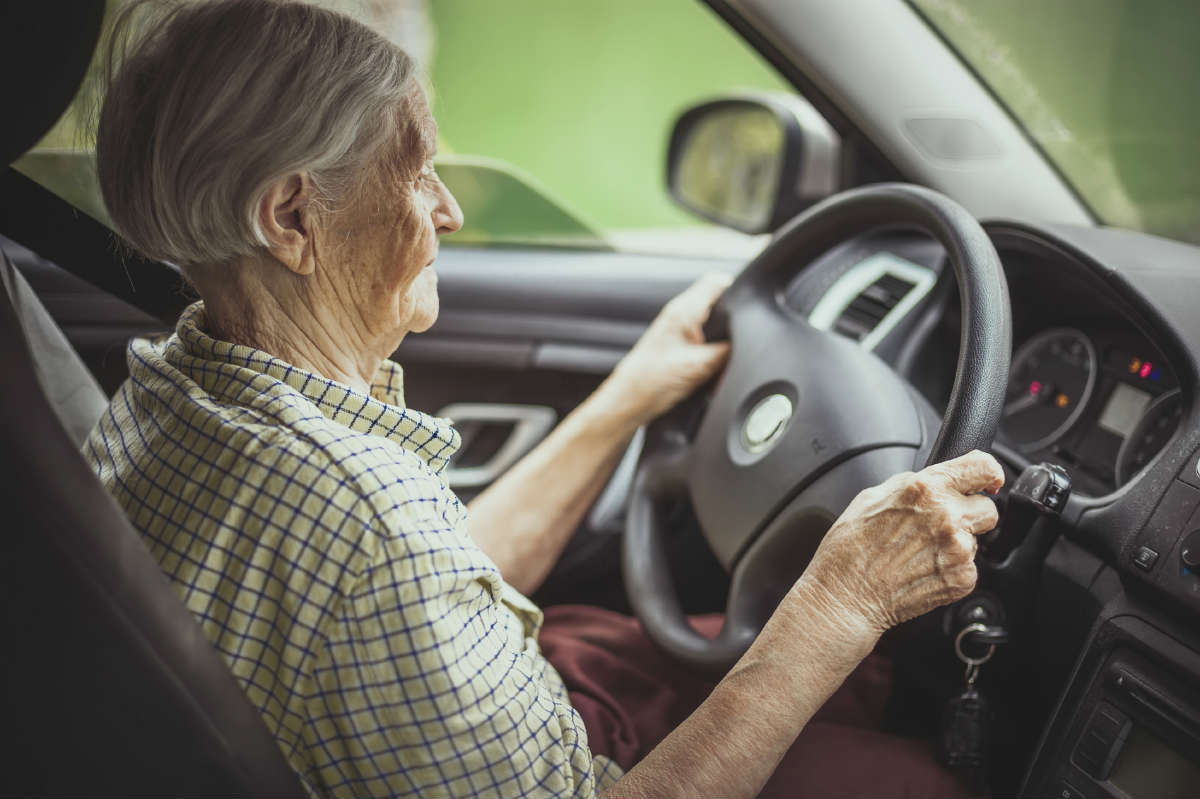 If this is your problem, you are not alone. Many elderly people in the United States insist on driving on their own.
Around 20 percent of the drivers on U.S. roads are 65 or older. Studies show that drivers aged 65 or older are more prone to accident risks. Still, many elderly drivers insist on staying on the roads. It is true that not all elderly persons should stop driving. In fact, some studies suggest that driving helps older people keep more fit and active and can preventing depression.
What Can You Do If Your Parent Insists on Driving?
Discuss the matter candidly with your parents. Rather than forcing any decision on them, ask them when they want to stop driving. Listen to their ideas and then tell them when you think they should stop driving. Set a deadline based on the age and current driving behaviors of your parent. It would be a good idea to make a list of signs that one should stop driving. Make sure you involve your parent and include any suggestions when making that list.
Think about how your parents can continue socializing even after they leave driving. Share your plan with your parents and assure them that just because they are not driving does not mean they need to stop socializing.
If you are not sure whether you will be able to convince your parents to stop driving, consider taking the following steps.
Encourage them to Exercise
Elderly people who spend only 15 minutes per day exercising are more likely to perform basic physical driving tasks easily, says a recent study. Regular exercise helps seniors to stay fit and thus easily perform basic driving tasks, such as turning their heads and waists or bending over to check the oncoming traffic or any blind spots. Exercising also helps improve physical flexibility and their ability to get into or get down from a car.
Encourage the Use of New Technology
Modern cars come with a number of advanced safety features, including light-sensitive headlights, backup sensors, and rear-view cameras. These features help people to drive cars more safely than ever before. Encourage your parents to learn to use new technology features.
Encourage them to Play Video Games
Yes, you read that heading correctly. It has been reported that seniors who play video games, such as car racing games, are more likely to be better drivers. Playing games helps improve their flexibility, quick thinking ability, and eye-hand coordination.
St. Louis Auto Accident Attorney

If your elderly parent gets involved in an auto accident, contact a St. Louis automobile accident attorney to decide the most appropriate legal recourse. Call The Hoffmann Law Firm L.L.C. at (314) 361-4242 to schedule a free case evaluation.

Updated: