A lisfranc injury can leave the person unable to walk for a long time until the bone heals properly. Recovery may be long and expensive.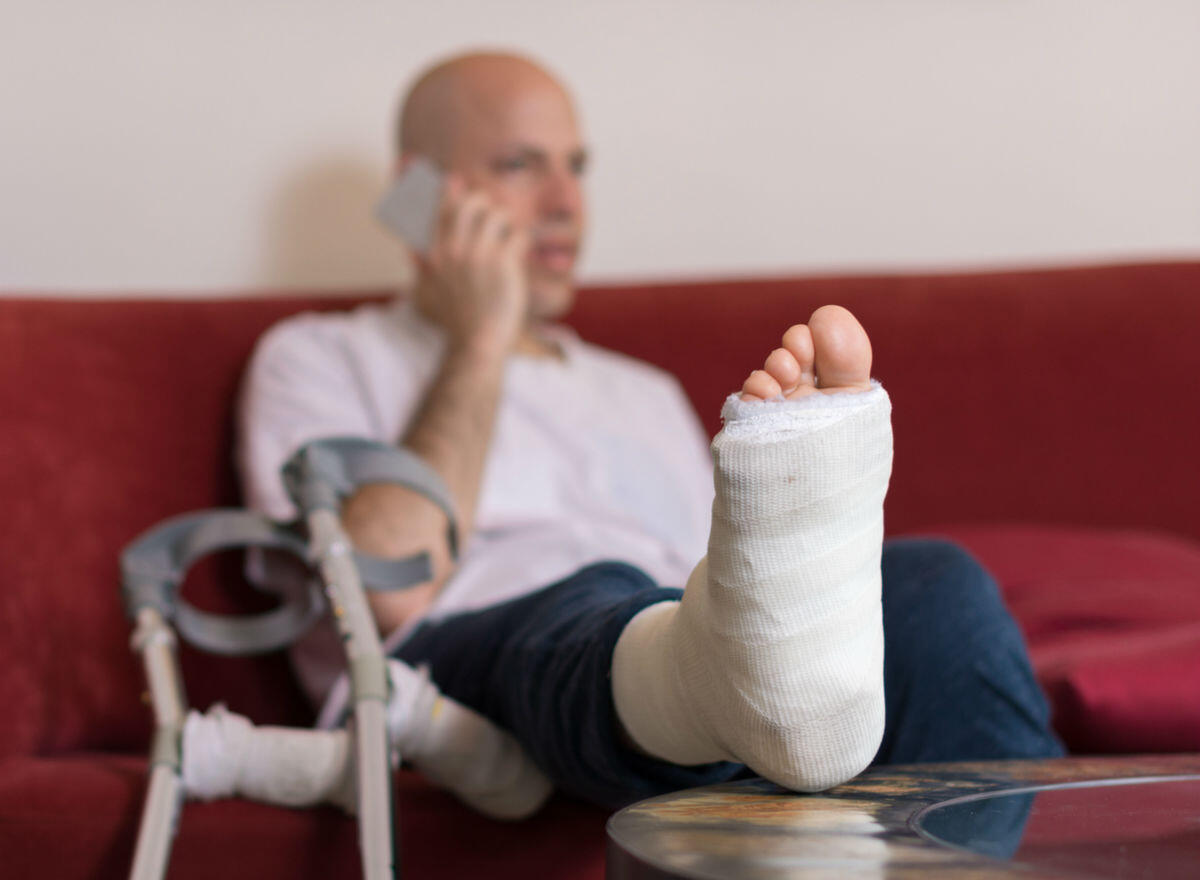 Foot injuries are common in car accidents. The impact of the crash can cause one of the bones to suffer a fracture, and this can cause debilitating pain. Not only this, a foot fracture can leave the person unable to walk for a long time until the bone heals properly. Recovery may be long and expensive.
One of the foot injuries that a person can sustain in a car accident is a Lisfranc fracture. This type of injury normally occurs in a front end crash, when the driver's foot is on the brake and the impact of the crash caused a lot of energy traveling through the foot. In this post, our St. Louis car accident lawyer will discuss Lisfranc fractures in detail, including what they are, what the various classifications are, and how they are treated.
What is a Lisfranc fracture?
A Lisfranc fracture is a fracture of the midfoot, which is often initially mistaken for a sprain. The midfoot area refers to the top of the foot where several small bones meet. Metatarsal bones extend from this region to the toes, and most of the bones in this region are held in place by ligaments extending across and down the foot except the area between first and second metatarsal. So, this particular area is more susceptible to injuries such as fracture or dislocation.
Classification of Lisfranc fractures
Isolated Lisfranc fracture: One or two metatarsals are fractured
Divergent Lisfranc fracture: This happens when the metatarsal fractures are spread in various directions
Homolateral Lisfranc fracture: When all five metatarsals are fractured in a single direction
Diagnosing Lisfranc fractures
If you have suffered a foot injury in a car accident, and the doctor suspects a Lisfranc fracture, they will order an X-ray. In some cases, MRI or CT scan may be required for diagnosis. It is important to note that if left untreated, Lisfranc fractures can cause joint damage and the pressure build-up inside the muscles can cause mere cell and blood vessel damage.
Treatment of Lisfranc fracture
In most cases, Lisfranc fractures require surgery. The doctors insert screws into the bones across the joints to achieve reduction, or they may use an external fixator, which involves inserting screws through punctures in the skin and not through an incision.
The foot is usually set in a cast for up to 6-8 weeks, and during this period the foot cannot support their weight. After this, the doctors often recommend a walking brace or rigid arch support. Foot exercises are also recommended to strengthen the muscles and restore the function of the foot.
Some complications that can follow a Lisfrac fracture include post-traumatic arthritis and Planovalgus deformity, which means the foot flattens longitudinally and turns outward.
Have you suffered a Lisfranc fracture in a St. Louis car accident?
If you have sustained a Lisfranc fracture in a car accident caused by another driver's negligence, you may be entitled to compensation for all the medical expenses resulting from the injury. It is in your best interests to speak with an experienced lawyer as soon as possible following an auto accident. Give us a call 24/7 at (314) 361-4242 to ensure your right to compensation is protected.

Updated: