Trauma to the head region has the potential of affecting your vision, sometimes even leading to total vision loss.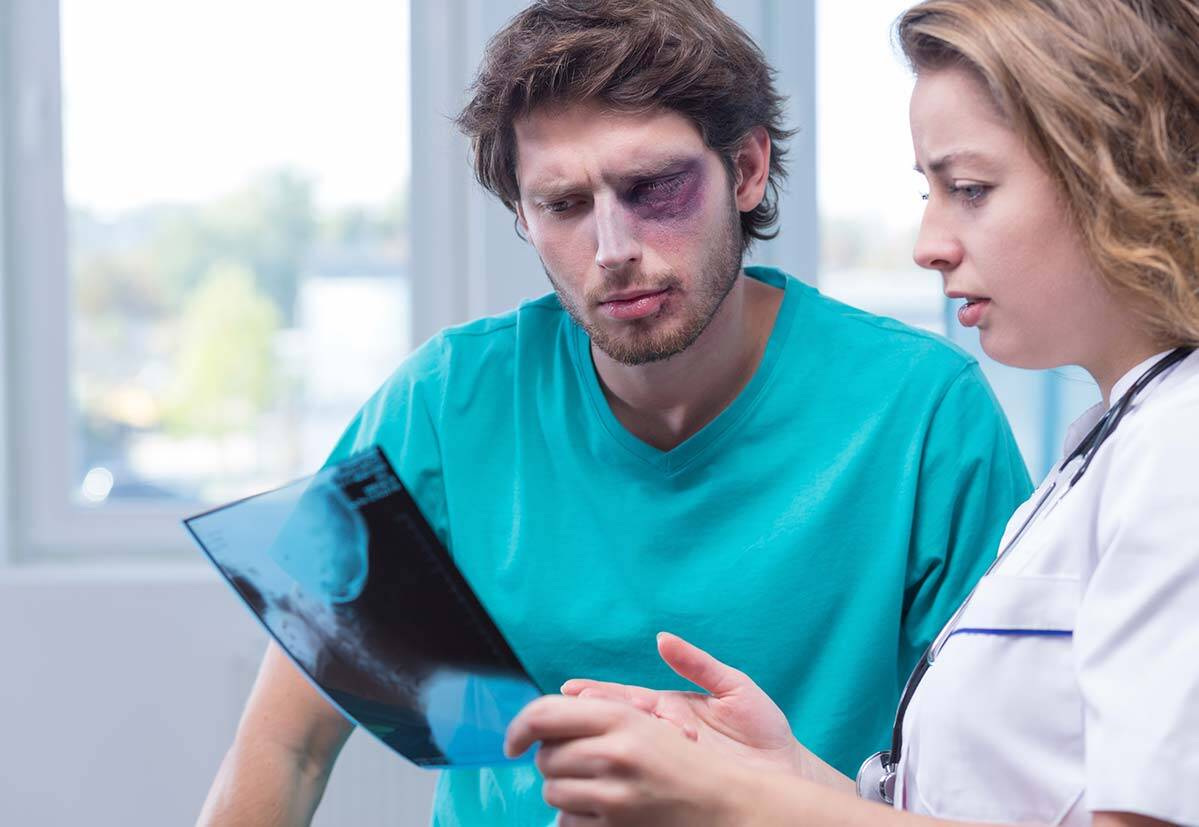 An eye injury caused by a car accident can take place:
From an airbag deployment;
A head injury which leads to loss of vision;
Direct trauma to one or both eyes.
In this context, it's not just about covering the cost of medical treatment. Losing your eyesight has a negative impact on your overall quality of life, as you now have to essentially learn how to live without this crucial sense.
Given all these factors, it becomes even more important to step into negotiations with the insurance company with one clear goal: get a fair settlement that accounts for all your long term troubles.
Loss of Eyesight Car Accident Settlement
Most car accident cases in Missouri are handled through insurance claims, apart from a few exceptions. When you're dealing with insurance adjusters, it's important to take a few steps that ultimately ensure you will get a fair settlement:
1. Work with a Lawyer
The biggest mistake one can make in any type of insurance claim is file one while unrepresented. A good St. Louis car accident lawyer can handle all legal matters and negotiate with the insurance company on your behalf.
What's more, they know exactly what is needed to win these cases and how to acquire them, from expert testimonies to evidence from the scene.
Free Consultation with a St. Louis Car Accident Lawyer
Don't talk to an insurance claims adjuster before speaking with The Hoffmann Law Firm, L.L.C. We can help you avoid making statements that may affect the outcome of your case. The consultation is free; you don't pay unless we get you money!
---
2. Continue Your Medical Treatment
A big reason why many people file car injury claims in the first place is that they are not able to cover the medical expenses the accident created. Though it may seem like a safe bet to wait until you get your settlement, it's actually crucial you continue your treatment.
Not doing so gives the insurance company the chance to claim your injuries may have gotten worse because of your own actions, thus giving them the opportunity to argue for a lower settlement.
3. Keep a Daily Diary
Losing your vision presents some unique challenges that may not be reflected in receipts or medical files. Because you want these challenges to be included in the settlement, you will have to document your daily struggles, such as:
Losing your source of income;
Needing assistance for small, routine tasks;
Disengaging from social activities;
Or any other issue the loss of vision has caused.
Don't Face The Insurance Companies Lawyers Alone!
It's difficult the imagine what losing one's sight feels like. The only comfort you can take now is knowing that you can at least get some financial support to help you face this situation.
If you've been the victim of a car crash in Missouri, please get in touch with The Hoffmann Law Firm, L.L.C. as soon as possible.