Can I Claim For In-Home Care After A Car Accident Injury?
While many car accident victims can bounce back right after an incident, some may not be so lucky. Even smaller injuries like a sprain can lower your mobility and even prevent you from going to work until you heal, especially if your job keeps you on your feet a lot.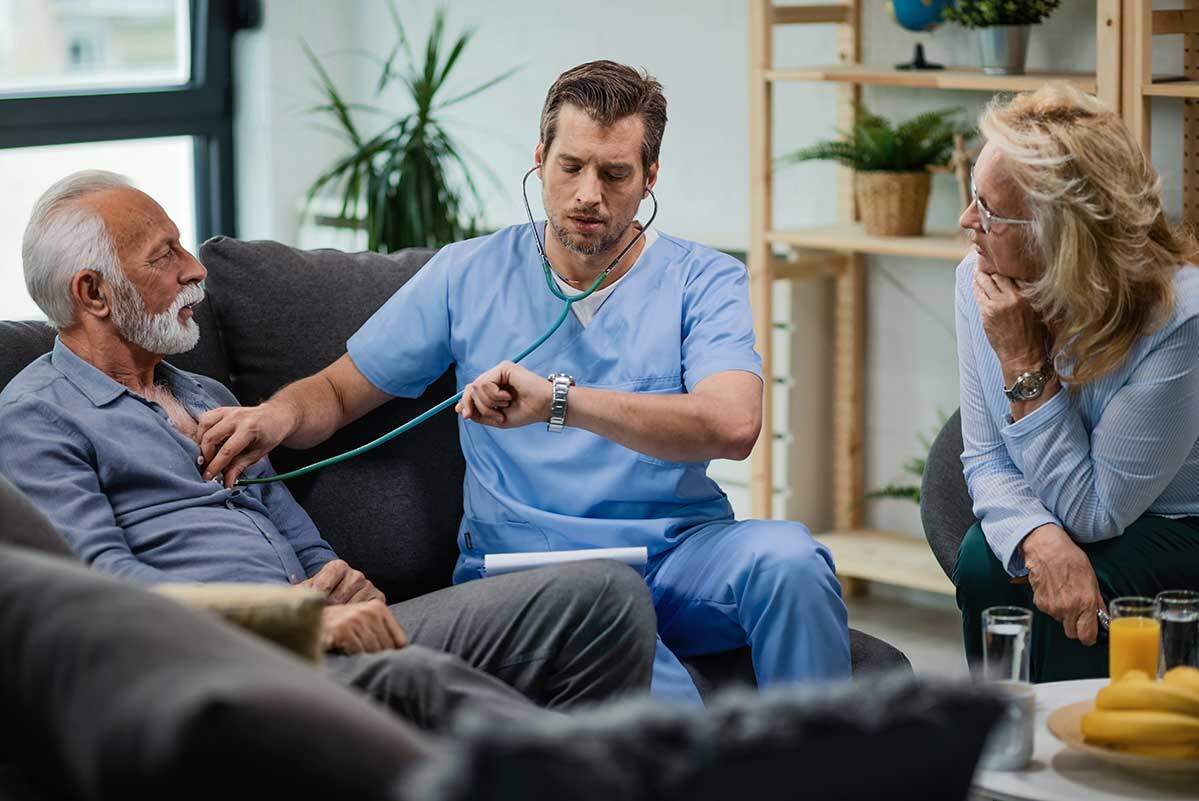 But more severe injuries might make it very difficult to do ordinary chores by yourself, in which case you'll need some assistance. Friends and family can help with the small things, like washing dishes or helping you up the stairs, but when your injuries require a profession at-home care, that's an additional, very costly expense. But can you include it in your claim?
Understanding the Law
In Missouri, car accident victims have three options for compensation:
● File a claim with their own auto insurer;
● Take out a claim against the other driver;
● File a lawsuit against the other driver.
When the accident isn't your fault, the most common scenario to get compensated is with an insurance claim filed with the at-fault driver's insurance company. The law says that the liable party must cover the cost of all pain and suffering directly resulted from the car accident.
And this includes at-home care should you need it. If the car accident has left you incapacitated, and as a result, you become depended on a carer, be it a friend, family member, or a professional, this extra cost should be included in the compensation settlement.
When At-Home Care Is Not Compensated
In the event that you were receiving home care prior to the car accident, then you may not get compensated for these services. The law states that you can only get reimbursed for any costs that have come as a direct result of the car accident.
However, the injury sustained may have made your condition worse, in which case you may require some changes to your at-home care. For instance, if you only had a part-time carer before the accident, but after your car injuries, you need to be cared for 24/7, then that difference is eligible for compensation because it resulted from the collision – if not for the accident itself, you would not have needed more at-home supervision and help.
How Much Can You Get?
The settlement results from calculating how much damage the car accident caused, and what is the cost of it. Of course, it can be difficult to put a price on certain things – medical bills or receipts clearly show a number that can be included in the settlement, but pain and suffering has to be estimated. So, to get a settlement, there needs to be some negotiation between you and the insurance company.
To make sure you get the most compensation, it's important to work with a St. Louis auto accident lawyer. They can negotiate on your behalf and built a strong case.
Free Consultation with a St. Louis Car Accident Lawyer
Don't talk to an insurance claims adjuster before speaking with The Hoffmann Law Firm, L.L.C. We can help you avoid making statements that may affect the outcome of your case. The consultation is free; you don't pay unless we get you money!
Free Consultation (314) 361-4242
---
Updated: