Car accidents can cause a wide variety of serious injuries, including open head injuries.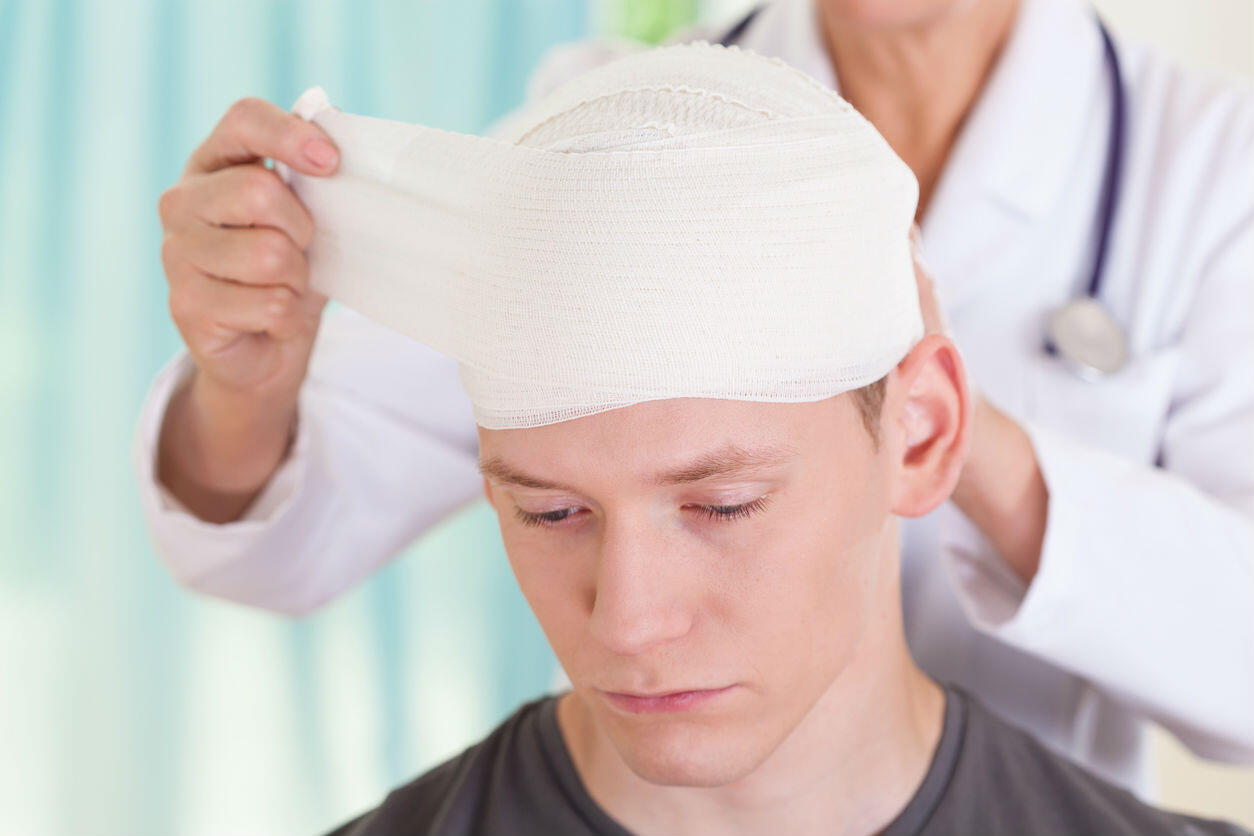 Even minor head trauma can cause long term and even permanent damage. Head injuries can be open or closed head injuries. Both types of injuries can have debilitating and life-changing consequences. In this post, our St. Louis auto accident attorney will talk about open head injuries from car accidents.
About Open Head Injuries
Open head injuries are also known as penetrating head injuries. These injuries result from a forceful blow to the head. Whether the head injury is closed or open depends on the condition of the skull after the trauma. A closed head injury means the trauma has not caused any fractures in the skull that protects the brain. On the other hand, an open head injury exists when fractures are present. These injuries occur when an object penetrates the skull. Open head injuries can lead to serious complications such as:
Abrasions

Lacerations

Facial fractures

Wounds

Skull fractures
Open head injuries are always serious, and often require a long hospital stay and long term care and treatment. Car accidents victims who suffer an open head injury generally require physical or rehabilitative therapy. If the head injury is serious enough to cause serious damage, the victim may have to stay off work for a long time and face huge medical bills. This type of head injury can also lead to permanent disability.
Diagnosis and Treatment of an Open Head Injury
If a person suffers from head trauma in a car accident, they should get immediate medical attention. The treatment of an open head injury from a car accident will typically depend on the severity and type of damage. While open head injuries occur less frequently in car accidents, they are almost always very serious.
The severity of the head injury depends on factors such as the exact location of the injury on the head, the angle, and force of trauma and the physical characteristics of the object that caused the trauma.
When the victim reports to the hospital with a head injury, doctors will perform a range of diagnostic tests in order to determine the exact location and extent of the damage. Some of the commonly used tests include:
Physical test

Neurological examination

Blood work

Imaging tests such as X-ray, MRI or CT scans

Electroencephalogram (EEG)

Glasgow Coma Scale
The course of treatment will depend on the extent of damage caused by the open head injury. The treatment could include:
Medication

Physical, occupational or psychological therapy

Rehabilitative therapy

Surgery (in severe cases)
St. Louis Car Accident Attorneys
As we said earlier, open head injuries can prove really expensive. The victim will likely face mounting medical bills and may be unable to return to work for a long time. It is therefore important to seek legal help from a competent St. Louis car accident lawyer, who can help recover adequate damages for the injuries.
FREE Case Evaluation – 24/7 Call Center :: (314) 361-4242
Updated: