St. Louis residents and tourists enjoy the convenience of taxi cabs, much like other major metropolitan cities.  But when the meter is running, time is clicking away, and you may be in the way of the cab.
Here in Saint Louis one does not hail a cab; instead, riders call in and a taxi is dispatched to their location. While it may seem safer than pedestrians standing on the curb attempting to stop a car, it does create a hazard for other motorists. Calls are dispatched to all drivers on a first come first serve basis, or rip and run. This may cause a taxi driver to drive recklessly to a pick up in order to grab the fare, putting other vehicles in his path in danger of collision. If you or a family member have been hurt in a car accident involving a taxi cab, ask the opinion of a Missouri car accident attorney if you qualify to receive damages from the cab company and driver.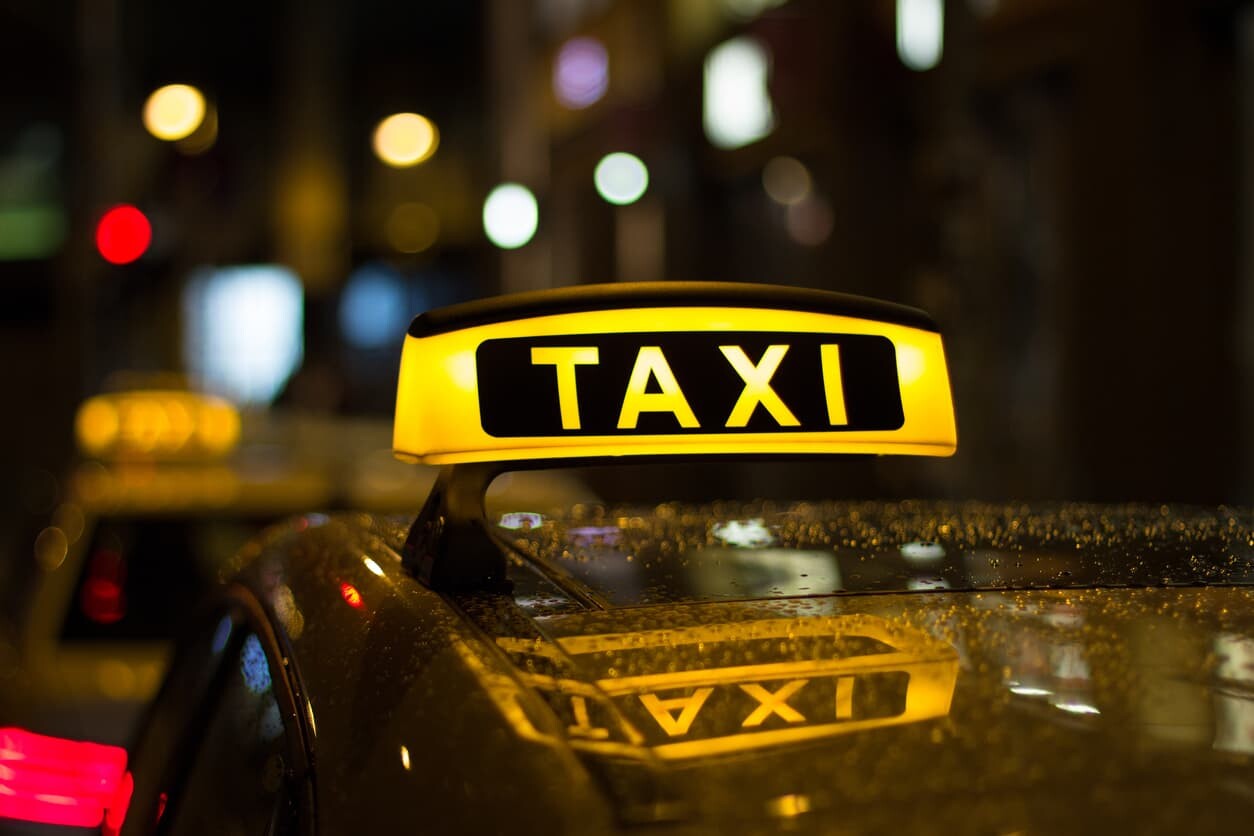 When Cab Drivers Are Rushed
A cab drivers income is based on the number of miles they travel during a shift. For this reason, they will often rush in order to pick up a customer or drop one-off. You could be the victim of an accident where a cab hits the vehicle you are traveling in, or where you are the passenger in a taxi that collides with another car. Either way, there is a multitude of people involved: the taxi driver, his company, their insurance carriers, the other driver, and passengers. It is critical that you have a Missouri car accident attorney at your side to help sort through it all and figure out who is liable for your injury.
This past August, two yellow cabs in New York City collided with one another as they both raced to pick up the same fair. Luckily no one was seriously injured. Unlike in Kansas City earlier this month, when a taxi slammed into a bicyclist as it rushed through a busy intersection. The bicycle rider suffered multiple injuries after being thrown across the roof of the cab.
A Missouri Bus Driver Is Injured
The practice of racing to a fare also injured a Missouri bus driver who was a passenger in a vehicle that got broadsided by a taxi speeding through an intersection. While the defense claimed that the taxi was not speeding nor did he fail to check for oncoming traffic, eyewitness testimony and the dispatch record told a different story. Just moments before the crash, he had received a call from the dispatcher about a fare a few blocks away. It was a call that went out to all drivers which would explain the eyewitness testimony of the cab barreling through the intersection and crashing into the passenger side of the other vehicle. The injuries sustained by the plaintiff were severe and left her with a permanent disability. The cab company agreed to a $2.95 million dollar settlement just days before trial.
St. Louis Car Accident Attorney
A Missouri car accident attorney from The Hoffmann Law Firm, L.L.C. can closely evaluate the events of your accident in order to determine who should be held liable. Being hit by a taxi cab does not affect your ability to file a car accident claim, but it does offer up different complications that will require the expertise of a lawyer.

Call The Hoffmann Law Firm, L.L.C. today at (314) 361-4242.

Updated: