If you or a loved one have suffered an eye injury resulting from an auto accident, contact The Hoffmann Law Firm, L.L.C.
Our ability to see is a remarkable gift that we sometimes take for granted. Unfortunately, it's often after a person experiences vision loss or impairment that they recognize how unique the sense of sight is.
When a car accident victim suffers from a severe eye injury, they might not be able to return to work or enjoy the same quality of life they did before. When another's negligence or recklessness caused the accident, the responsible party should be held accountable.
If you or a loved one have suffered an eye injury resulting from an auto accident, contact The Hoffmann Law Firm, L.L.C. We have 25 years of experience exclusively helping car accident victims. We fight to win you the compensation you deserve. The consultation is free, and you don't pay unless we get you money!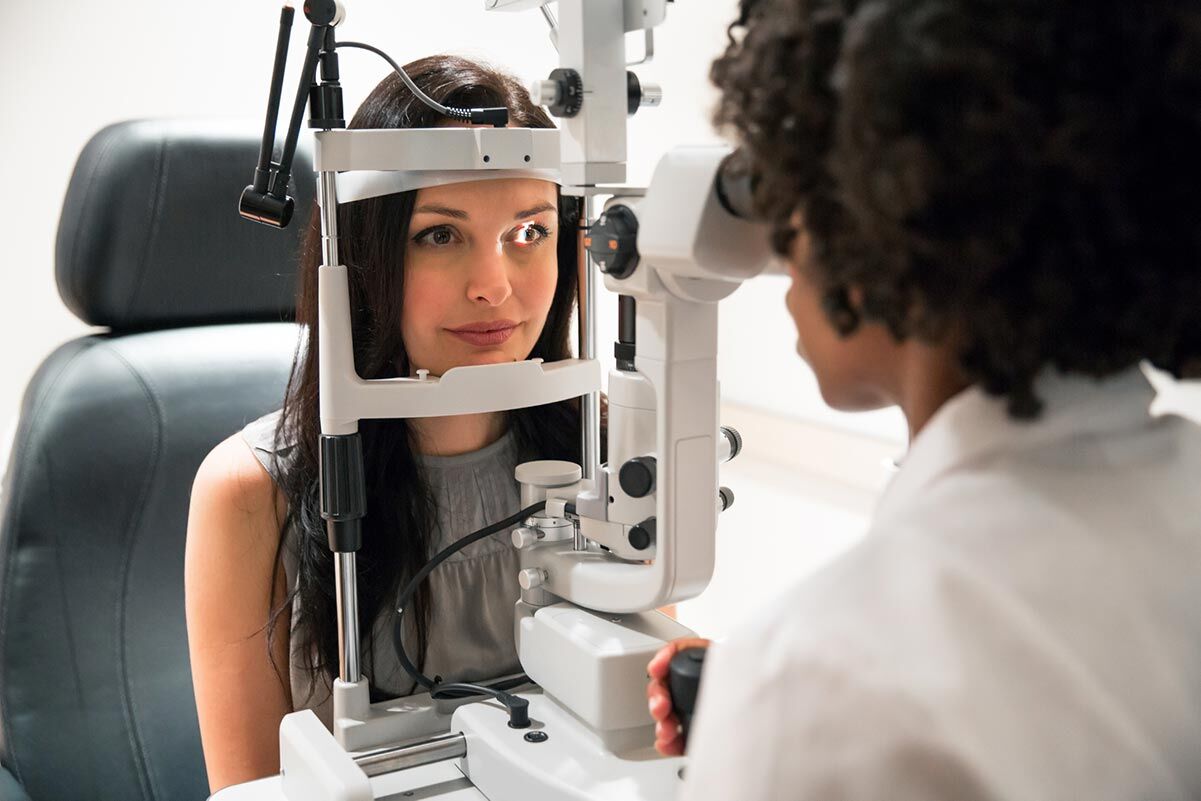 Causes of Eye Injuries in Car Accidents
While no two accidents are exactly the same, several common eye injuries result from a car accident. Many of these eye injuries result in permanent or long-term trauma that causes the victim to lose the quality of life they enjoyed before the accident.
The most common eye injuries resulting from a car accident include:
Airbag injuries – Airbags are not soft, fluffy pillows that cushion an individual's face in a crash. The technology in airbags is meant to save lives, not necessarily prevent injuries. When they deploy, they do so with a tremendous amount of force. When a victim is hit in the face or head by an airbag, they can suffer severe eye injuries.
T.B.I. injuries – Many auto accidents create a massive amount of force that our bodies are not meant to endure. Concussions and other head injuries can cause eye injuries. A forceful blow to the head can impact the eyes, whether from blunt trauma or a condition caused by damage to the brain. Even a mild concussion has been known to cause vision problems.
Lacerations or debris in the eye – Glass, dirt, and other debris fly through the vehicle during a crash. When the airbag deploys, foam particles are released that can get into the eyes and cause damage. In addition, corneal abrasion and lacerations are serious eye injuries that can lead to additional trauma.
Globe rupture – When put under enough pressure, the eye can rupture. In some cases, doctors can perform ocular surgery to repair these types of eye injuries, but many times the victim losses their sight. Blunt trauma can also cause the eye to bleed, resulting in loss of vision.
Orbital fractures – The bone around the socket is the orbital bone. While these bones are incredibly strong, a tremendous amount of force can fracture them and cause injury to the eye itself.
If you have suffered an eye injury in an auto accident, contact The Hoffmann Law Firm, L.L.C. to understand your legal rights.
Help from Personal Injury Lawyers
When seriously injured in a car accident, an experienced personal injury lawyer can walk you through the legal options in your case, which includes getting the compensation you need and deserve.

At The Hoffmann Law Firm, L.L.C., we have 25 years of experience exclusively helping car accident victims. Our St. Louis Car Accident Law Firm has earned our credentials through successful negotiations and vigorous courtroom trial representation.

Updated: