Missouri car seat laws are in place to ensure that children are kept safe while in the car. However, choosing the right car seat and installing it correctly is crucial.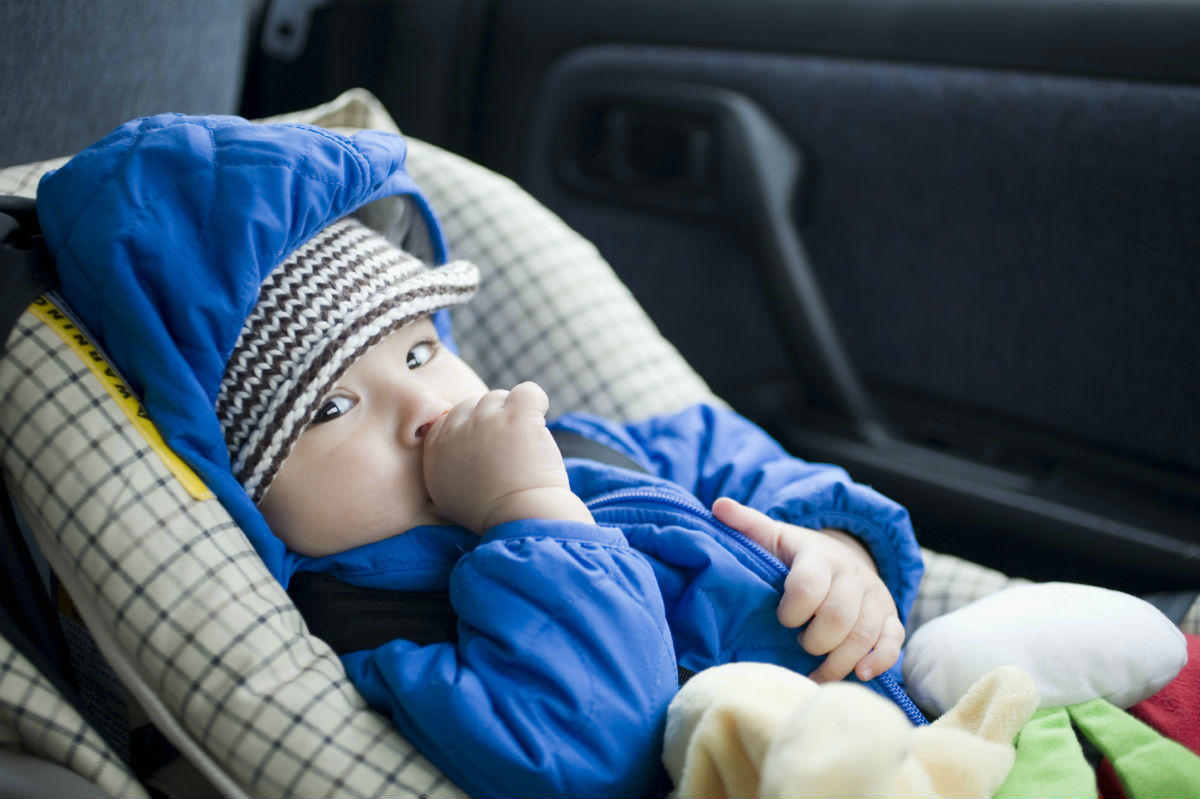 As a parent or caregiver, you work hard to make sure that your child is safe and out of harm's way. When it comes to riding in a car, this means choosing the right car seat that will keep your child safe in the unfortunate event of a car crash, ensuring they are properly restrained in a child car seat that is appropriate for their size and weight.
Missouri Car Seat Laws
In Missouri, children under the age of 4 years old or less than 40 pounds are required to be secured in an appropriate child safety seat. Children who are between the ages of 4 and 7 who weigh at least 40 pounds must be in an appropriate child safety seat or boosters seat until they are 80 pounds or 4'9″ tall. Children who are 8 years and older that weigh at least 80 pounds and are at least 4'9″ tall must be secured by a safety belt or an appropriate booster seat.
Since the law generally does not specify which type or style of car seat to use and it is up to parents to make this critical choice. There are a wide variety of car seats available in the market. Educate yourself about the options available and avoid choosing the wrong car seat or using it improperly. (Read how to protect your child in a car crash.)
There are three main types of car seats on the market.
Infant seats are only meant for newborns and small babies and are designed to be used in the rear-facing position only. The NHTSA recommends that infants remain in a rear-facing car seat until they are at least three years of age or until they reach the maximum weight and height limit for their seat.
Convertible seats can be used in both the rear- and forward-facing positions and are often recommended for toddlers and preschoolers.
Booster seats are meant for older kids who are not yet big enough to use a seatbelt alone.
When shopping for a car seat, always check the seat's weight and height limits to ensure it is appropriate for your child.
Choose a Seat Based on Safety Rather Than Price
Cheap can be expensive in the long run. And when it comes to car seats for your child, that couldn't be more true.
While it may be tempting to choose a seat based on price, it's important to remember that safety should be the top priority.
Cheaper seats are often less safe than their more expensive counterparts. One reason for this is that cheaper seats are often made with lower-quality materials, which can reduce their effectiveness in the event of an accident. Additionally, cheaper seats are often less adjustable, making it more difficult to ensure a proper fit. As a result, parents should always prioritize safety when choosing a child's car seat, even if it means spending a bit more money.
Use the Safety Seat Consistently
Some parents may be tempted to let their guard down on short rides and in other low-risk situations. However, even a short drive to the store can be dangerous if a child is not properly restrained. It's important for parents to use a child safety seat every time their child is in the car, no matter how short the trip may be.
Is Your Child's Car Seat Installed Properly?
According to the National Highway Traffic Safety Administration, almost half (46%) child's car seats have been installed incorrectly. This is of serious concern, as most parents and caregivers are confident they've installed the car seat correctly.
Several places offer free safety checks for car seats to make sure that parents use the right type of car seat and in the right manner to keep children as safe as possible. However, the organizations that conduct such safety checks often report that only a small percentage of parents take advantage of these free car seat inspections.
Important Reminders for Parents
Similar trends have been noticed in other cities as well. However, the misfortune is that improper installation often comes to light only after a car accident takes place. It has been seen that the biggest problem regarding the use and installation of car seats is an incorrect seat based on the child's size. It is important to understand that different types of car seats are designed for children of different ages – you must consider the age, height, and weight requirements.
Once your child outgrows the size and age limits of a car seat, move your child to the next age-appropriate car seat. Be mindful of other precautions such as using rear-facing seats for children under the age of two and do not position the car seat directly in front of an airbag. After a crash, have the car seat inspected and if required, replace it. Straps should be fastened securely and there should be an adequate head cushion.
St. Louis Car Wreck Lawyer
Has your child been injured in an accident caused by another person's negligence? Speak to a St. Louis car accident attorney to protect your child's legal rights. Our experienced attorneys have 25 years of experience and offer a free case evaluation.
---
Free Consultation with a St. Louis Car Accident Lawyer
Don't talk to an insurance claims adjuster before speaking with The Hoffmann Law Firm, L.L.C. We can help you avoid making statements that may affect the outcome of your case. The consultation is free; you don't pay unless we get you money!
Free Consultation (314) 361-4242
---
Updated: