If your car accident claim was denied, speaking with a St. Louis car accident attorney is recommended to assist with the appeal process.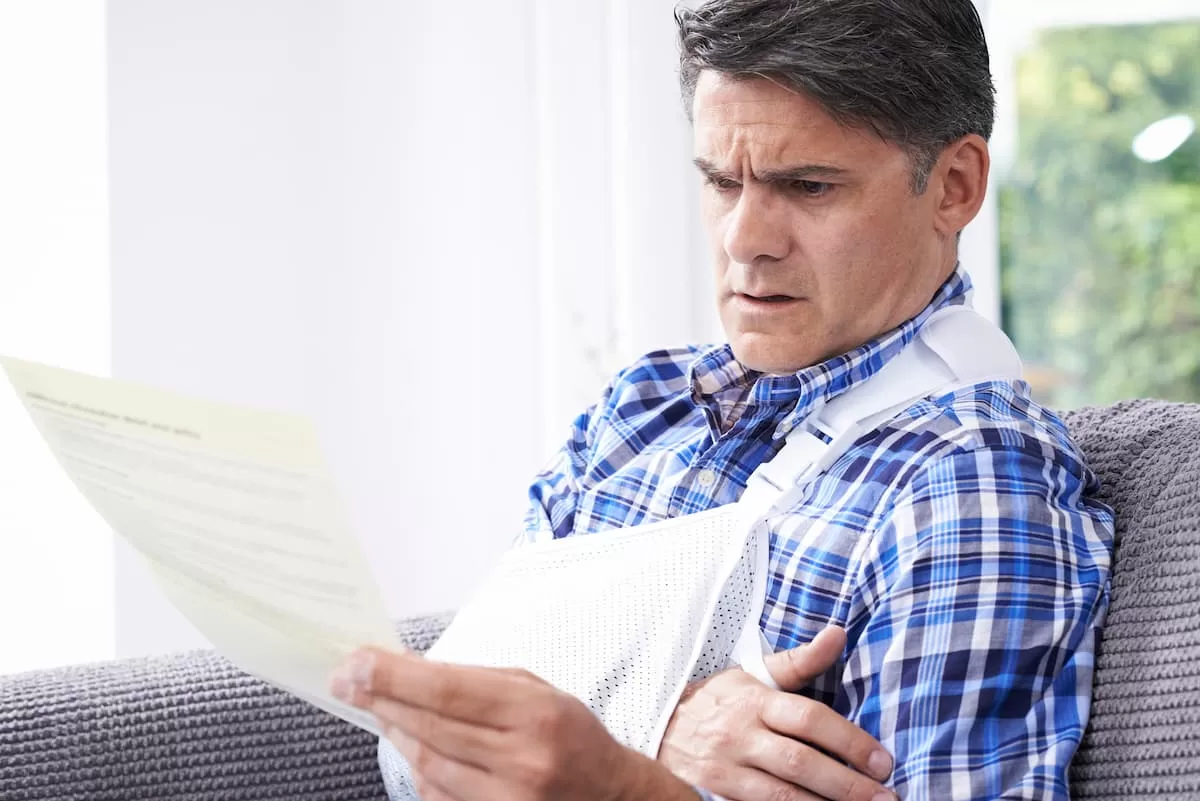 Have you been injured in an auto accident and had your claim denied? If so, you may be considering appealing the claim. While it may seem daunting, the good news is that the process isn't as complex as it may seem. This article will provide a general guide on appealing a denied claim in Missouri.
If you have been involved in a car accident, speaking with a St. Louis car accident attorney is recommended to assist with the appeal process.
Review Your Claim Denial Letter
The first step in appealing a denied car injury claim is for your attorney to review the denial letter from the insurer. This document should explain why your claim was rejected and outline any additional documentation or evidence necessary for you to provide for the insurer to reconsider their decision. Make sure that you take note of any deadlines listed on the letter as well. This will be important later when submitting your appeal. 
Review the At-Fault Driver's Insurance Policy
The next step is for your attorney to review the at-fault driver's insurance policy. This will help you understand their coverage and the types of claims covered under their policy. Knowing this information will also help you determine if any gaps in coverage could be used as grounds for appealing the denial of your claim.
Submit a Claims Appeal Letter
Once your attorney has reviewed both documents, they can begin drafting an appeal letter stating why your claim was denied and listing any issues being challenged. You can submit a claims appeal letter to the insurance company or the Missouri Department of Insurance (if necessary).
Your appeal letter should generally include a copy of the original claim and denial letter, evidence, a sworn statement, and other documents and agreements.
Speak With a St. Louis Car Accident Lawyer ASAP
Regardless of how strong and convincing your appeal is, it is best to appeal a denied car injury claim with an attorney. There are several reasons for this: 
An experienced car accident attorney will know how to present your case to express why you deserve compensation.
Car accident attorneys have the skills to negotiate with insurers to convince them your claim is merited and secure maximum compensation.
Your attorney will ensure all paperwork is completed correctly and submitted on time so that appeals aren't rejected due to administrative errors.
Car accident attorneys understand which legal tactics insurance companies use when denying claims—and can help you navigate through them more quickly than if you were trying to do it alone.
St. Louis Car Accident Lawyers
If your claim has been denied and you are looking for a reliable and experienced St. Louis car accident attorney, call The Hoffman Law Firm. We have over 25 years of experience and can evaluate your car accident claim for free. 
---
Free Consultation with a St. Louis Car Accident Lawyer
Don't talk to an insurance claims adjuster before speaking with The Hoffmann Law Firm, L.L.C. We can help you avoid making statements that may affect the outcome of your case. The consultation is free; you don't pay unless we get you money!
Free Consultation (314) 361-4242
---
Updated: