Finding a car accident lawyer is quite easy. The difficult part is finding the right attorney for your car accident case.
The right car accident attorney for your case will have the experience, communication skills, and trust necessary to gather evidence, provide legal advice, negotiate with the insurance company, and, if necessary, take your case to trial.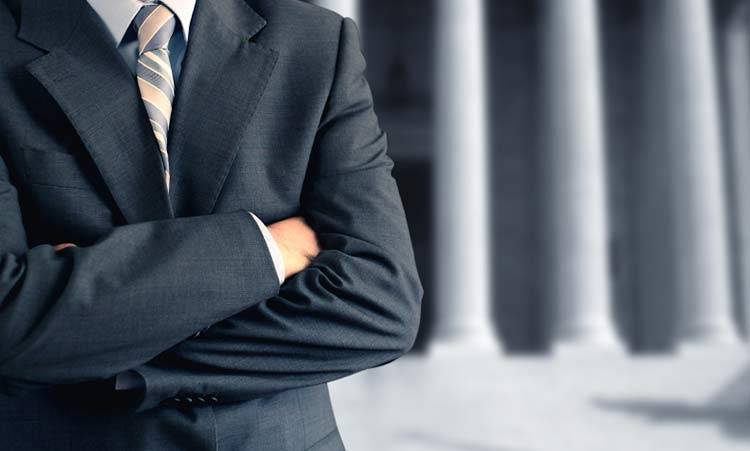 If you have been injured in a car accident, you need answers and help to settle your case. What should you expect of your lawyer?
Many people who have been injured in a car accident have never required a lawyer before. Now all of a sudden, they need one but are unsure of what to expect of their attorney.
For instance: will he return your calls? Does he arrive on time and keep his appointments? Will he keep your information confidential, and is he courteous and respectful? Does he know and research the law?
All of these traits are essential because you and your case are important. You need to be sure that your lawyer can get you and your family the compensation you need and deserve.
Take your time and do thorough research to choose a lawyer who will best represent you. How the case progresses depends largely on the lawyer chosen to represent the case. You should make a well-informed decision while choosing a lawyer as it will help save you a lot of time and money.
Choosing the Right Attorney for Your Case
Do Your Homework and Get Referrals
Before choosing a lawyer, do your homework and get referrals from people you trust. Try to learn about the reputation of a prospective lawyer. Once you are satisfied with the reputation of the lawyer, make an appointment to meet face-to-face. Before the meeting, gather all the information about the case which will help in explaining the case better. Make notes about the accident and any eyewitness accounts you have. Copies of evidence must be gathered and shown to the prospective lawyer, including police reports, medical bills, medical reports, and insurance policies.
Questions to Ask
When you meet with a St. Louis car accident lawyer and have explained your case, you must be sure that you feel comfortable with him or her and that you can have a positive working relationship with the lawyer. If you do not feel comfortable, choose another lawyer. Ask the following questions:
How long has the lawyer been practicing, and how much experience does he or she have in car accident cases?
How will your case be handled, and how much participation is required on your part?
Is the lawyer accessible, and how will he or she inform you about the progress of the case?
What are the fee arrangements, billing procedures, and payment arrangements?
Additional Questions to Ask Before Making a Decision
Before making the decision to retain the attorney, ask yourself the following questions:
Are you comfortable with the lawyer handling your case?
Did the lawyer explain the legal issues in a manner you understood, or was it incomprehensible legal jargon?
Have you understood the proposed fee arrangement or not?
After you have decided on hiring a specific St. Louis car accident attorney, discuss the fee arrangements. It is difficult to quantify the amount of work required for your case, and the attorney's fee may be higher or lower than the originally expected amount. You should, therefore, discuss the terms and conditions at length before you sign an agreement.
What Makes a Successful Relationship Between an Attorney and Their Client?
Experience
As we have mentioned, one of the most important things to look for in an attorney is experience. You want someone who has handled cases like yours before and knows the ins and outs of the legal system. An experienced lawyer will be able to answer your questions, help you understand your options, and give you the best chance of receiving the compensation that you deserve.
Communication
Like any relationship, communication is key. You should feel comfortable communicating with your lawyer and should be able to ask them any questions that you may have. Your lawyer should also be keeping you updated on the status of your case and should be available to answer any questions that you may have along the way.
Trust
Another important ingredient in a successful attorney-client relationship is trust. You should feel like you can trust your lawyer to have your best interests at heart and to work hard on your behalf. If you don't feel like you can trust your attorney, it may be time to find someone new.
The Hoffmann Law Firm, L.L.C.
At The Hoffmann Law Firm, L.L.C., you can count on your lawyer to do the following:
Arrive on time
Keep appointments
Take your calls
Return your calls
Keep confidentiality
Treat others with courtesy and respect
Honor commitments
Respond promptly to phone calls
Have common sense
Listen attentively and respectfully
Be intelligent
Be trustworthy
Be diligent
Have a strong work ethic
Pay attention to detail
Know the law
Research and stay up-to-date with the law
If you or a loved one have been injured in a car accident, you need to be confident that your attorney will do all he can to win your case. Our car accident lawyers offer experience and confidence that is built on success. We have the latest client services and case management technology, combined with a commitment to personal service and dedication to each and every client.
The law is constantly becoming more complex. To stay on top of changes in the law and the legal process, it is important to have a focused practice. Therefore, our St. Louis law firm only handles motor vehicle accident claims. By focusing our practice on car accidents, we are in a better position to provide you with important information — especially information regarding the value of your claim and the strengths and limitations of your case.
Our Experience Handling Car Accident Claims
Our attorney, Chris Hoffmann, has 25 years of experience handling accident claims. Over the course of a decade, Mr. Hoffmann has compiled an excellent track record of success in settlements and at trial, recovering millions of dollars for thousands of clients.
Attorney Chris Hoffmann is respected by his peers and feared by insurance companies. His willingness to go to trial to get you the compensation you deserve leads to better initial settlement offers from insurance companies.
We have established an excellent network of experts and professionals to assess the evidence and testify at trial when necessary. Medical experts, accident reconstructionists and investigators are crucial in most cases for proving liability and damages and procuring maximum compensation.
St. Louis Car Accident Lawyer
If you have suffered serious injuries or a family member died in a car accident, call The Hoffman Law Firm, L.L.C. Our St. Louis car accident lawyers fight to get full and fair compensation for injury victims of car accidents and their families in St. Louis, Missouri.
Free Consultation with a St. Louis Car Accident Lawyer
Don't talk to an insurance claims adjuster before speaking with The Hoffmann Law Firm, L.L.C. We can help you avoid making statements that may affect the outcome of your case. The consultation is free; you don't pay unless we get you money!
Free Consultation (314) 361-4242
---
Updated: