Unfortunately, one of the most common traffic tickets and causes of St. Louis car accidents is drivers running a stop sign or failing to yield.
Running a stop sign is illegal in Missouri and can lead to pedestrian injuries or severe crashes. Let's examine the laws in Saint Louis and Missouri around stop signs and what to do if you've been in a car accident involving someone running a stop sign.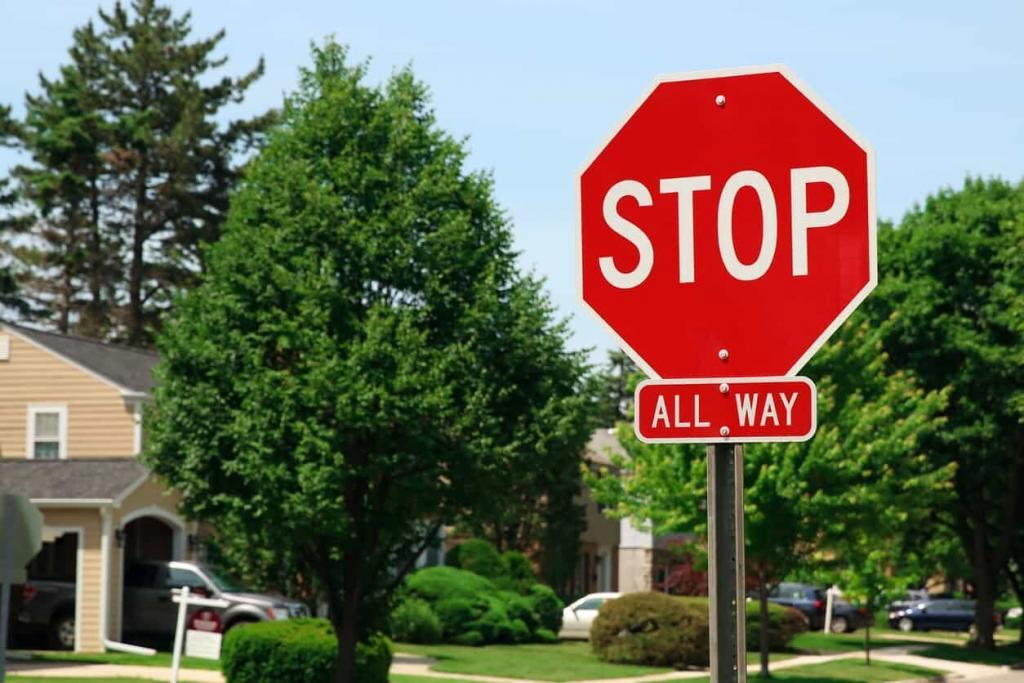 Stop Sign Laws in Missouri
Stop signs are placed at roads and intersections to slow the flow of traffic and protect pedestrians. In the state of Missouri, a stop sign violation can lead to fines, revoking of your license, or even potentially jail. Missouri law states that: "every driver of a vehicle approaching a stop intersection indicated by a stop sign shall stop before entering the crosswalk on the near side of the intersection or, in the event, there is no crosswalk, shall stop at a clearly marked stop."
Penalties of Stop Sign Accidents in Missouri
A stop sign violation is a class C misdemeanor in Missouri, punishable by fines. If an accident resulted from a stop sign violation and someone was physically harmed, a fine could run up to $500, and a driver might be prohibited from driving for up to 90 days. If a death occurred from a stop sign violation accident, a driver could face even higher fines, loss of license, or jail time. 
Violating a stop sign law will also generally result in points on your license, and enough points can result in revoking a license. The more points on your license, the higher rate your insurance company might charge you. Because a stop sign violation is a moving violation, it's a serious crime in Missouri.
Fault and Liability for Stop Sign Accidents
If a driver runs through a stop sign and hits you, they may be at fault for the accident. However, you may have to prove to your insurance company or a judge that they were at fault. If you have a dash camera, or the intersection had cameras, those could show the other driver did not yield at the stop sign. Drivers in Missouri must also yield to pedestrians in a crosswalk and yield to cars when merging onto a highway. Accidents caused by failure to yield could result in losing their license.
How an Experienced St. Louis Car Accident Attorney Can Help!
An accident from a stop sign violation can leave you with expensive medical bills and car repairs to pay for. If you believe the other driver was at fault, speak with an experienced St. Louis car accident attorney as soon as possible to protect your legal rights. An experienced attorney can help you collect evidence and documentation to prove your case and get you the full amount of compensation you are legally entitled to.
Free Consultation with a St. Louis Car Accident Lawyer
Don't talk to an insurance claims adjuster before speaking with The Hoffmann Law Firm, L.L.C. We can help you avoid making statements that may affect the outcome of your case. The consultation is free, and you don't pay unless we get you money!