When you are involved in a car crash, your mind doesn't necessarily process the event to its full extent. We tend to optimistically think that the damage is not that great, that we won't have to deal with huge expenses or that the settlement will be easy to handle.
Many car accident victims don't go to the doctor after the event, as they believe they are fine and there's no need to spend money going for a check-up. But, even if you think your car accident was minor or that you were left unharmed, going to the doctor might detect and treat serious future problems, especially from an injury that tends to get worse in time.
A Spine injury is definitely such an example.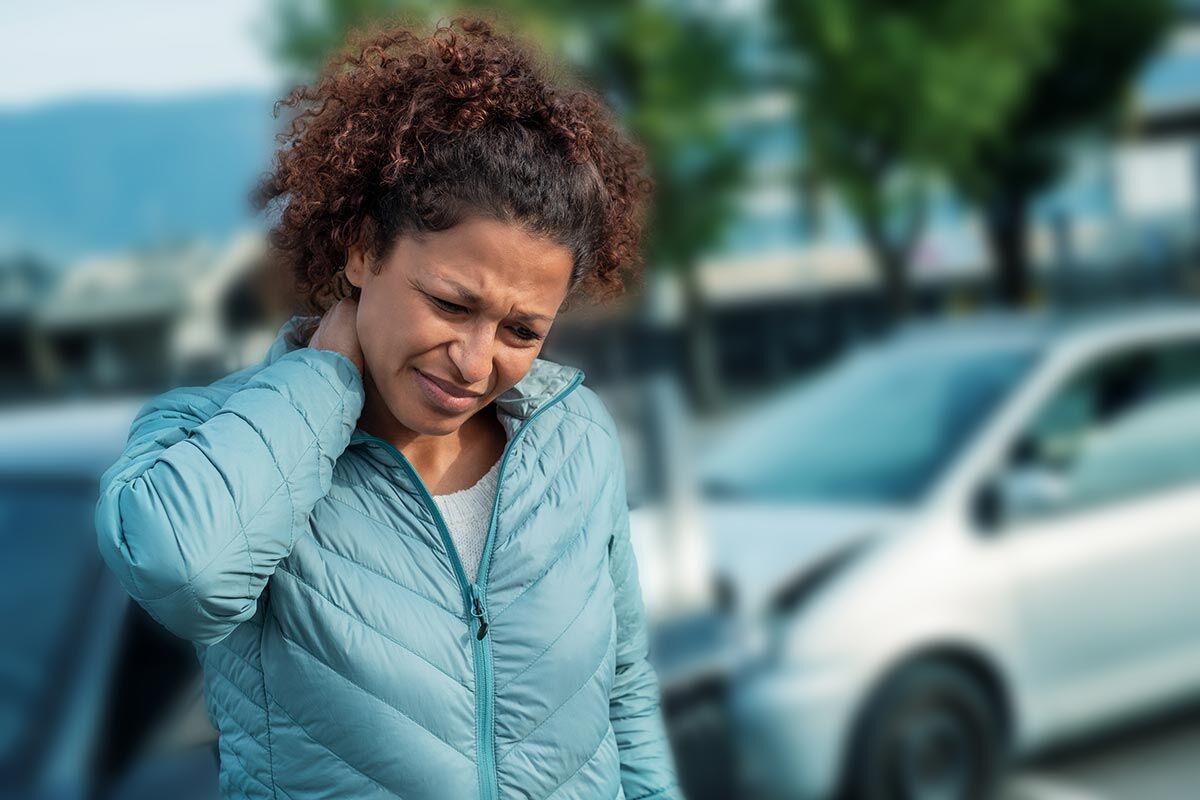 How Can a Minor Car Accident Damage Your Spine?
When your car collides with another object or vehicle, it is exposed to sudden and strong forces. Even if you wear your seatbelt, you can suffer from injuries you won't notice right away, but which will get worse in a few days and lead to more serious damage.
One of the most common ways your spine will get injured is caused by the weight of your head being suddenly shifted forward or sideways, where there is no headrest. This can damage your cervical spine and lead to numerous complications.
But a cervical injury is not the only type of damage your spine might suffer. Not by far. There are so many forces involved in a car accident, and your spine is so delicate and complex that there are many ways you can get spine injuries from an accident with no apparent damage. The most dangerous accident, from this point of view, are the ones where you are hit from behind or sideways, as you don't have the car seat to take the force of the impact.
Something like a whiplash caused by sudden acceleration or deceleration can cause you pain for weeks or even months, and it can truly affect your life. In a car accident suit, providing specialist reports on your health condition is crucial to receiving proper monetary compensation for your recovery and damage control.
Going to the doctor after a minor car crash might seem like wasted money and time, but it can actually save a lot of both if you do have spine injuries and there is a personal injury case coming up. Think of it like that when you decide how important it is to get checked by a doctor and be prepared for the worst scenario.
You Should Also Work with a Lawyer
If you did suffer from spinal injury from your car accident, get in touch with a St. Louis car accident injury lawyer at The Hoffmann Law Firm, L.L.C. who can better explain what the next steps should be.
Free Consultation with a St. Louis Car Accident Lawyer
Don't talk to an insurance claims adjuster before speaking with The Hoffmann Law Firm, L.L.C. We can help you avoid making statements that may affect the outcome of your case. The consultation is free; you don't pay unless we get you money!
Free Consultation (314) 361-4242
---
Updated: