Accidents due to driver negligence still occur frequently, and anyone who has been injured as a result of another driver's carelessness should contact a Missouri car accident attorney.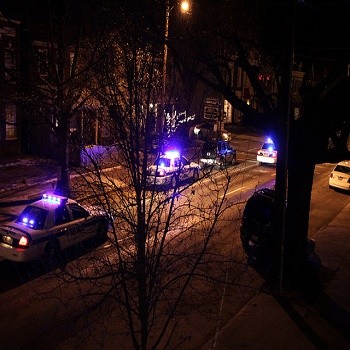 Holding negligent drivers responsible for their actions is an important part of keeping Missouri roads safe and keeping traffic accident fatalities low.  Missouri drivers should continue to be careful and diligent when out on the roads.
A Fiery Car Crash
On Thursday, February 27, a police chase ended with one man dead after a fiery car crash and shots fired.  Early Thursday morning around 2:30 a.m. a St. John Police officer spotted a vehicle speeding in St. Louis County.  He pursued the speeding red Cadillac, which had three occupants, but before the officer had a chance to catch up with the car it had crashed. Immediately the car caught fire and the situation escalated.
Several other police officers from other departments had also arrived at the scene and all rushed to help the vehicle's occupants. One woman had already escaped the vehicle and was standing nearby, but two individuals were still inside the burning car. The officers approached the vehicle in an attempt to rescue the two people from the fiery wreck, but suddenly someone inside the Cadillac opened fire. Shots were fired and one of the bullets hit the St. John officer in the chest. The officers returned fire and one man inside the vehicle was killed.
However, police were able to rescue a woman from inside the vehicle. She sustained minor injuries in the crash.  The St. John officer was not seriously injured. He was saved by the bullet proof vest he was wearing. He was taken to the hospital for treatment and was then released.  Police have not released the name of the man who was shot and killed as of yet. Details regarding the officer who was shot have not been released yet either.
Recent Missouri Car Crash Statistics
There is good news regarding recent Missouri car crash statistics, however. New reports indicate that in 2013 traffic fatalities in Missouri are the lowest they have been in the last 66 years. This has been a nationwide trend in the last several years and the number of fatalities have dramatically dropped for the past few years in Missouri. In 2013 there were 85 fewer traffic fatalities than there had been the previous year.
If you or a loved one has been injured in an accident, contact The Hoffmann Law Firm, L.L.C. at (314) 361-4242.   We can help you and your family pursue compensation for the losses you suffered as a result of the accident. This may include compensation for medical expenses, pain and suffering, lost wages, and more.
Photo credit: Gamma man via Flickr