On Saturday afternoon two teenagers were seriously injured in a car accident.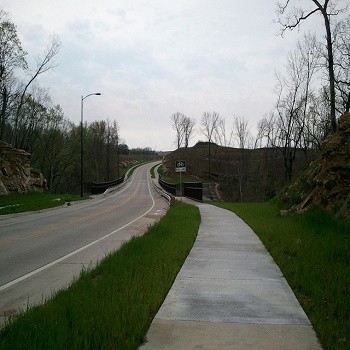 The boys, Cameron M. Parry and James R. Scott, were traveling in a 2008 Honda Civic driven by Eleazar P. Timko, 17, of Columbia, when the vehicle suddenly slammed into two trees. The crash happened at 3:55 p.m. Timko apparently lost control of the Honda Civic as he was driving on a hill and the vehicle left the road and then crashed into two trees.
The three teens were injured in the crash. Parry and Scott, both 16, sustained serious injuries and were taken by ambulance and helicopter, respectively, to University Hospital for treatment. Timko sustained moderate injuries and was transported by ambulance to University Hospital.
The Missouri Highway Patrol reported that of the three boys, Scott was the only one not wearing a seat belt at the time of the accident. The most recent report related that as of this morning, Parry was in fair condition, but no information about the other two boys was available.
An "Odd" Accident
On Saturday, February 22, an odd accident occurred on I-55 in southeastern Missouri. An Alabama couple was driving through Missouri, hauling a trailer containing several alligators. Unfortunately, around 7 p.m. the car that the couple was driving crashed on I-55.
The driver of the car pulling the alligator trailer and his wife were both injured in the accident. The driver sustained a significant head injury and was bleeding following the crash, but a stranger driving by in a truck stopped to help. The man removed his shirt and made an attempt to stop the bleeding while they waited for emergency responders to arrive at the accident scene.
After the accident the trailer, which contained four alligators, ranging in size between three and five feet, needed to be taken somewhere while the injured couple received treatment at the hospital. Another pair of strangers cared for the alligators at the Lazy L. Safari in Cape Girardeau until the couple were able to pick them up on Monday. After picking their alligators up the couple headed back home to Alabama.
Police say that at the accident scene the alligators were never outside the trailer and never posed a threat to anyone at the scene. The couple was very grateful for all of the help they received from strangers after their accident.
St. Louis Car Accident Attorney
If you or a loved one has been injured in a car accident, contact The Hoffmann Law Firm, L.L.C. at (314) 361-4242 as soon as you can. Discussing your accident and the circumstances surrounding it right away is very important. We will evaluate your case and help you to develop a plan for moving forward and pursuing damages for any losses resulting from the crash. If the accident was caused by another driver's negligence you may be able to obtain compensation for medical expenses, lost wages, pain and suffering, therapy and rehabilitation, and other expenses.
Photo credit: robertstinnett via Flickr