A double vehicle crash in St. Francois County  recently resulted in the death of one man.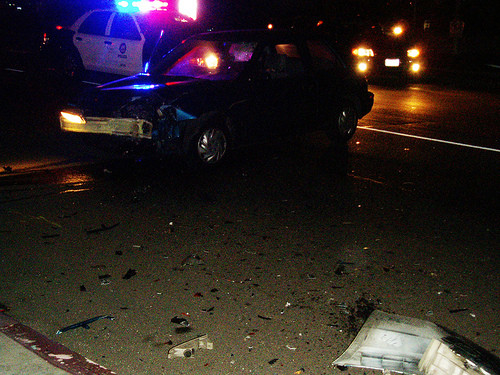 The accident occurred at 9:35 p.m. on Missouri Route 8, when David Swanguarim, 33, of Desloge, Mo. attempted to pass another car. Swanguarium reportedly lost control of his 1988 Chevy Cavalier, skidded sideways, and struck the front of the other vehicle. According to officials, he then traveled off the side of the roadway and down a steep embankment.
Shortly after being taken to Mineral Area Hospital the Swanguarim was pronounced dead. His passenger was rushed to a local hospital in serious condition.
It has been reported that neither victim was wearing a seatbelt at the time of the accident.
Stories like these should remind drivers how important it is to take every precautionary measure when operating a motor vehicle. In the event that an accident happens, wearing a seatbelt can not only prevent much damage, but could also save your life.
The Hoffmann Law Firm
If you are involved in a Missouri car accident it would benefit you to contact a lawyer. Accidents often leave families with many bills to pay. An experienced Missouri car accident lawyer can help you navigate the legal system and get the compensation you are entitled to. They can help you build a strong case and make sure that any negligence on the part of another driver does not go unnoticed.
To speak with a Missouri Car Accident Lawyer call (314) 361-4242
photo credit: the_toe_stubber

Updated: