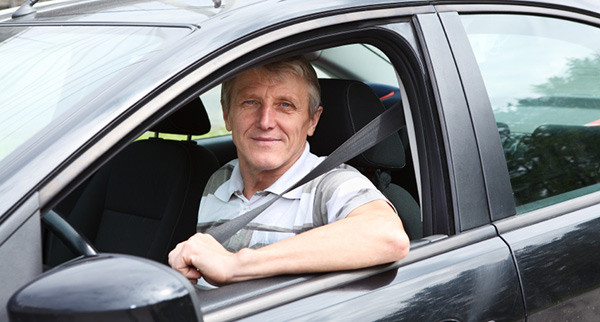 Do you always wear your seat belt while driving your car or riding as a passenger?
We are repeatedly reminded of the importance of wearing a seat belt while driving. It is a mandatory requirement for all drivers to wear a seat belt, and failure to do so can result in fines and tickets. In spite of this, not all drivers and passengers buckle up properly before they drive off.
How Many People Are Wearing Their Seat Belt?
According to statistics released by the National Highway Traffic Safety Administration, Missouri's safety belt usage rate in 2012 was 79 percent. This includes passenger cars, vans, SUVs, and pickup trucks. In the same year, the national usage rate was 86 percent. The usage rate among teens is much lower (67% in 2011). Drivers in the age group of 16-24 years have a much lower seat belt usage rate compared to any other age group. Also, statistics reveal that male drivers are less likely to wear a seat belt compared to female drivers.
Do Seat Belts Save Lives?
Our St. Louis car accident attorneys believe that using a seat belt is one of the most effective actions a driver or passenger can take to protect oneself from injury. Research has shown that drivers who were wearing a seat belt at the time of a car accident sustained fewer and less severe injuries compared to the ones who were not buckled up. The awareness about seat belt usage has been shown to reduce the number of fatalities arising out of motor vehicle accidents.
5 Reasons To Always Buckle Up
Seat belt use is the single most effective defense against hazards such as aggressive, distracted, and impaired drivers. If you are involved in a car accident, seat belt use can keep the passengers secure inside the vehicle and prevent deadly ejections.
It is important for car owners to understand that airbags are not a replacement for seatbelts. Even if you have a car that has airbags, you will still need to wear a seat belt because the airbags work with the seat belt. In the event of an accident, if the airbag deploys, the forward momentum and the force of the airbags can injure or even kill the driver or passenger.
Seat belts should be used by everyone. NHTSA offers guidelines on proper use of seat belts and child car seats.
Safety restraints are supposed to be used in a particular way to maximize protection. It is important that the lap and shoulder belt is secured across the pelvis and rib cage.
If your car's seat belt does not fit you properly, you can ask the dealer or manufacturer for adjusters and extenders.
St. Louis Car Accident Attorneys
It is important to understand that wearing a seat belt may not completely protect you from serious injuries. If you have suffered injuries in a car accident caused by a negligent driver, contact The Hoffmann Law Firm, L.L.C. to speak with a St. Louis car accident attorney. We can review your case for free and help you by fighting to get you the compensation you deserve.

Updated: