Shoulder belts in combination with lap belts are known to reduce crash fatality rates by around 45%.
Many of us have at some point felt like unbuckling our seat belt because it seems like the belt is cutting off our circulation or feels uncomfortable. However, doing this can be dangerous for obvious reasons. A study published in the American Journal of Emergency Medicine has revealed that overweight drivers tend to neglect wearing their seat belts. For this reason, they are more likely to get seriously injured or killed in a car accident.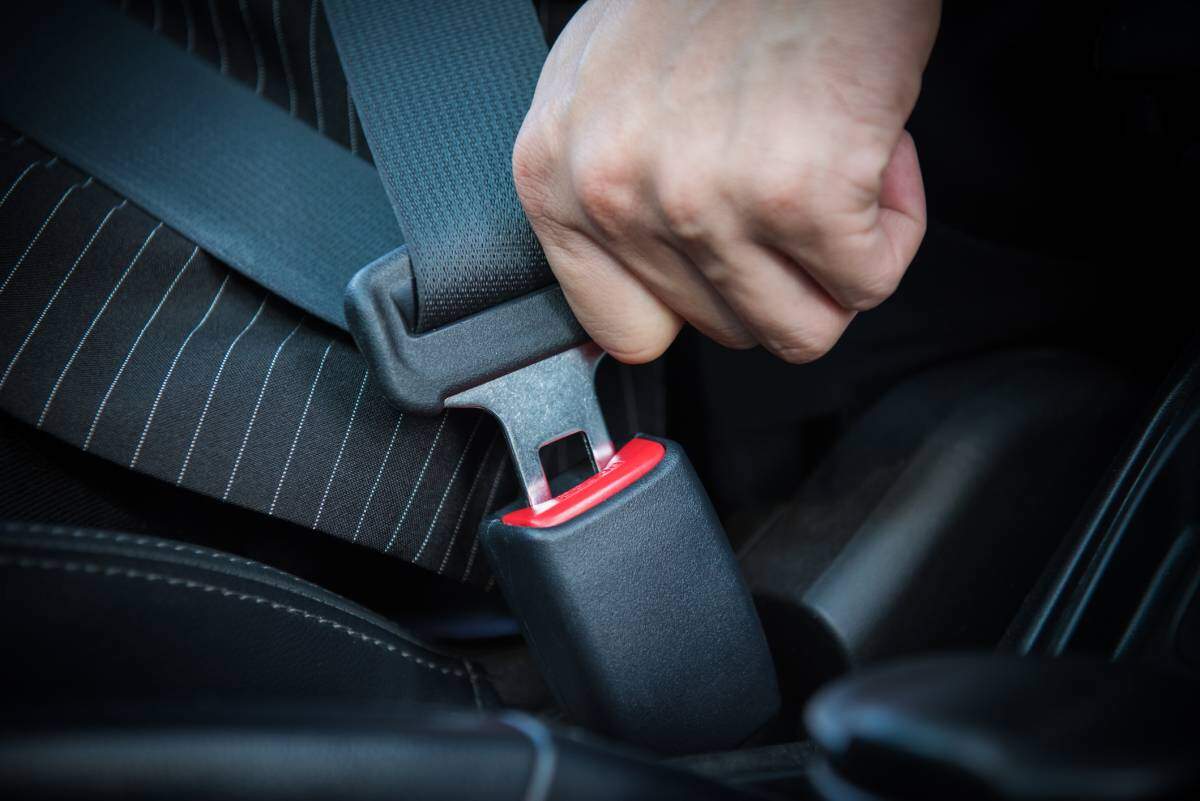 Obesity and Car Accident Injuries
The study examined around 200,000 drivers involved in fatal traffic accidents over a period of six years. The results were quite amazing. It was seen that obesity was directly linked to reduced seat belt use and an increased number of overweight people sustaining fatal injuries in a crash.
According to the Centers for Disease Control and Prevention (CDC), almost a third of all Americans are overweight (medically), and another one third are considered obese. For the purpose of this study, obesity was measured using the body mass index (BMI) or a calculating of weight in relation to height. A Body Mass Index between 18.5 and 25 is normal weight, 25 and 30 is overweight, between 30 and 40 is obese, and above 40 is morbidly obese.
Why is it Dangerous to Unbuckle Your Seat Belt?
Studies have found that Americans with a normal Body Mass Index (BMI) were 66% more likely to be buckled up properly compared to overweight drivers. Those with BMI in the morbidly obese category were 56% more likely to get killed in traffic accidents compared to individuals with normal BMI. The study also revealed that the higher a person's BMI was, the less likely he/she was to have been buckled up at the time of the accident.
Shoulder belts in combination with lap belts are known to reduce crash fatality rates by around 45%. It is important to remember that these safety features are effective only if drivers wear them.
Federal law requires seat belts to accommodate men up to 215 pounds, this was enforced back in 1960. This weight limit may not really accommodate the larger frame of many modern American men, who may find these belts uncomfortable. While there are larger seat belts and seat belt extenders easily available in the market, not many people bother to get one installed in their vehicle.
It is important for anyone to wear a seatbelt at all times. If you have been injured in a car accident caused by another driver's negligence, you may be entitled to compensation even if you were not wearing a seatbelt at the time of the crash.
St. Louis Auto Accident Lawyer
If you or a loved one have been seriously injured in a St. Louis auto accident, you need to know your legal rights and options. At The Hoffmann Law Firm, L.L.C., you can be confident that everything will be done to protect your rights and recover the compensation you need. Call us today at (314) 361-4242.