Motorcyclists often invite their children to ride along and children may be eager to accept the invitation.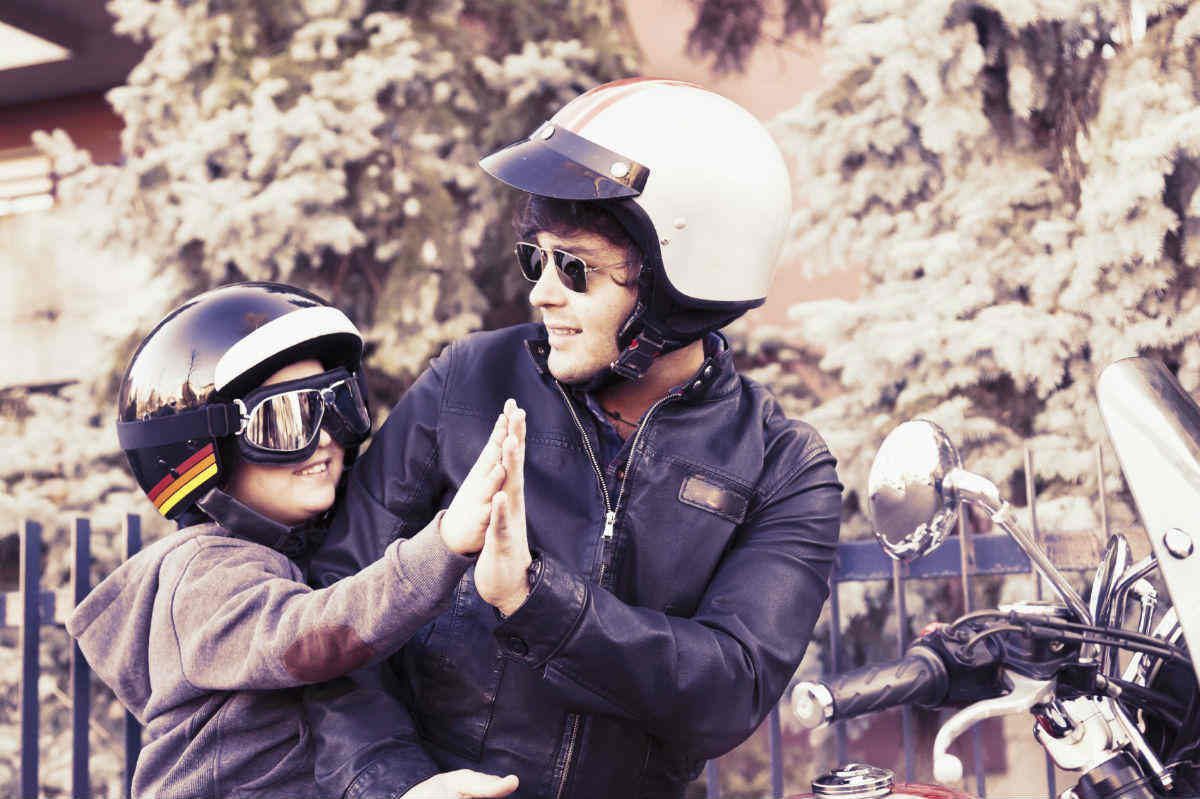 A motorcycle accident can cause serious injuries to an adult, and if it involves a child, it can be deadly. No matter how experienced and cautious a motorcyclist is, a negligent motorist can lead to a crash causing injuries. Unlike passengers in a car who have some protection from the frame of the vehicle, a motorcyclist and any passengers on the bike have no such protection. Young riders are at a higher risk of suffering injuries in a motorcycle accident. According to studies, 60 percent of riders hospitalized with injuries were under licensing age. It is not possible to completely eliminate the risk of getting into a motorcycle accident; however, there are certain steps you can take to protect your child from serious injuries while riding a motorcycle.
Wear a Well-fitting Helmet
A properly fitted helmet is the best way to protect a child from serious head injuries and traumatic brain injuries (TBI). TBI can cause permanent disability, impacting a child's development, social abilities, and academic performance.
Use a Safety Harness or Belt
Invest in protective clothing to protect a child's skin against cuts, lacerations, and road rash in case of a crash. Consider purchasing a harness or belt to prevent the child from falling off the motorcycle.
Educate Your Child on Motorcycle Safety
Teach your child motorcycle safety, such as how to approach and get on a motorcycle and how to safely ride as a passenger on a motorcycle. Keep reminding them of these safety rules.
Ride with Your Child Behind You
Do not ride with your child seated in front of you – the child can fall off the motorcycle and it also makes it difficult to control the bike. Place the child behind you and use a harness to hold the child in place, if necessary.
Ride Responsibly
Drive defensively. Look out for other traffic and assume that other motor vehicles are not able to see you. Follow all traffic rules.
If your child has been injured in a motorcycle crash, you may want to speak to a St. Louis personal injury attorney to know your legal rights. If the crash was a result of another driver's carelessness, you may be entitled to financial compensation. Call The Hoffmann Law Firm, L.L.C. at (314) 361-4242.