A St. Charles Uninsured Motorist Attorney helps victims navigate complex laws, negotiate with insurers, and secure deserved compensation after accidents.
---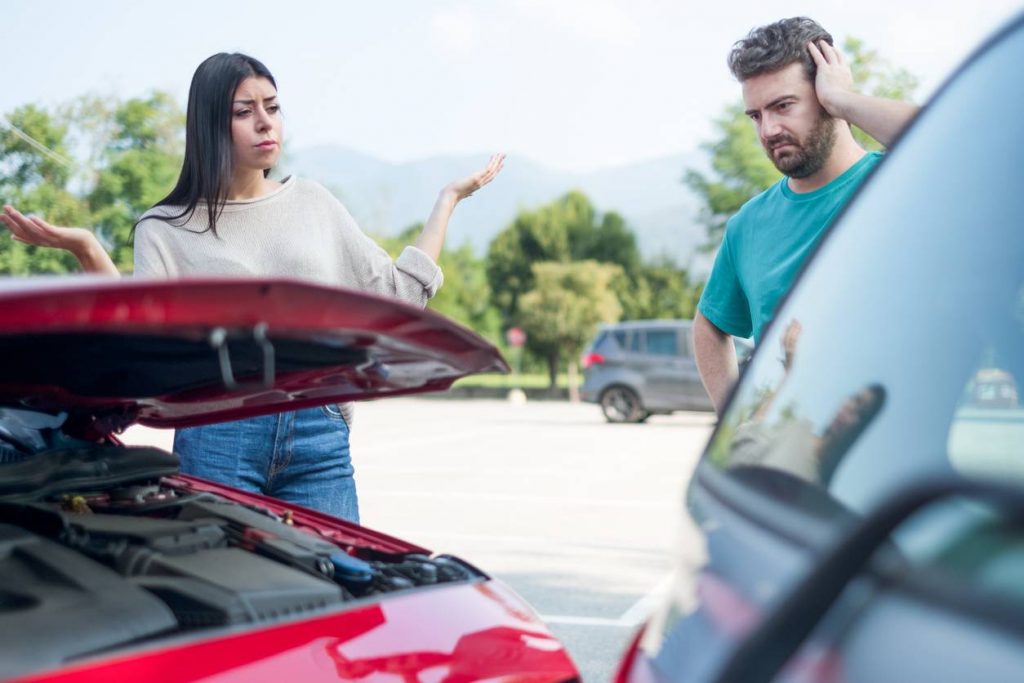 Every day, countless drivers take to the streets of St. Charles and the greater St. Louis area, expecting to arrive at their destinations safely. While most people obey the rules and maintain auto insurance, a significant percentage don't. Accidents involving these uninsured motorists can be financially devastating for innocent victims. When such incidents arise, having a St. Charles uninsured motorist attorney by your side can make all the difference.
Why is an Uninsured Motorist Attorney Important?
Imagine being involved in an accident only to find out the other driver does not have insurance. Without the proper legal guidance, you might find yourself bearing the financial burden of medical expenses, repair bills, and other damages, even if you weren't at fault. That's where a St. Charles uninsured motorist attorney comes in.
Knowledge of Local Laws: St. Charles has specific laws related to uninsured motorists. An uninsured motorist attorney understands these laws inside out and can guide you through the maze of legal requirements, ensuring you get the compensation you deserve.
Negotiation Skills: Insurance companies often aim to minimize the compensation they offer, especially when dealing with victims directly. With an attorney by your side, you have someone with strong negotiation skills to deal with these companies, ensuring your rights are upheld.
Peace of Mind: After a traumatic accident, added stress is the last thing you need. An attorney can handle all the legal aspects of your claim, allowing you to focus on healing and recovery.
Every Case Is Unique
Just as no two car accidents are the same, no two uninsured motorist cases are identical. The circumstances surrounding each incident, the severity of injuries, the impact on one's life, and many other factors vary significantly from one situation to the next. This is why it's essential to discuss the specifics of your case with an experienced attorney.
For over 25 years, The Hoffmann Law Firm has been at the forefront, assisting victims of uninsured motorist accidents in St. Charles and the greater St. Louis area. With thousands of cases under our belt, we understand the intricacies and nuances that come with every unique situation. Remember, discussing your case with an attorney with extensive experience ensures you are adequately represented and informed about the best course of action.
Why Choose The Hoffmann Law Firm?
At The Hoffmann Law Firm, we believe in ensuring our clients get the justice they deserve.
Extensive Experience: With over a quarter-century of experience and having handled thousands of cases, our attorneys have the knowledge to navigate the complexities of uninsured motorist claims effectively.
No Fee Unless You Get Compensation: One of the many fears victims have is the cost of hiring an attorney. At our firm, you only pay if we get you compensation.
Personalized Attention: As we've highlighted, every case is unique. We ensure each client gets the personalized attention they deserve, tailoring our approach to suit the specifics of your situation.
St. Charles Uninsured Motorist Attorney
Accidents are always unexpected, and their repercussions can be long-lasting. If you or a loved one has been involved in an accident with an uninsured motorist in St. Charles or the St. Louis area, don't navigate these challenging waters alone. Speak with a St. Louis car accident lawyer at The Hoffmann Law Firm. With our wealth of experience and dedication to our clients, we are here to help, guide, and represent you every step of the way.
Free Consultation with a St. Louis Car Accident Lawyer
Don't talk to an insurance claims adjuster before speaking with The Hoffmann Law Firm, L.L.C. We can help you avoid making statements that may affect the outcome of your case. The consultation is free; you don't pay unless we get you money!
Free Consultation (314) 361-4242
---
Updated: