If you have been involved in a car accident you may be entitled to compensation for injuries, medical expenses, and other damages relating to the accident.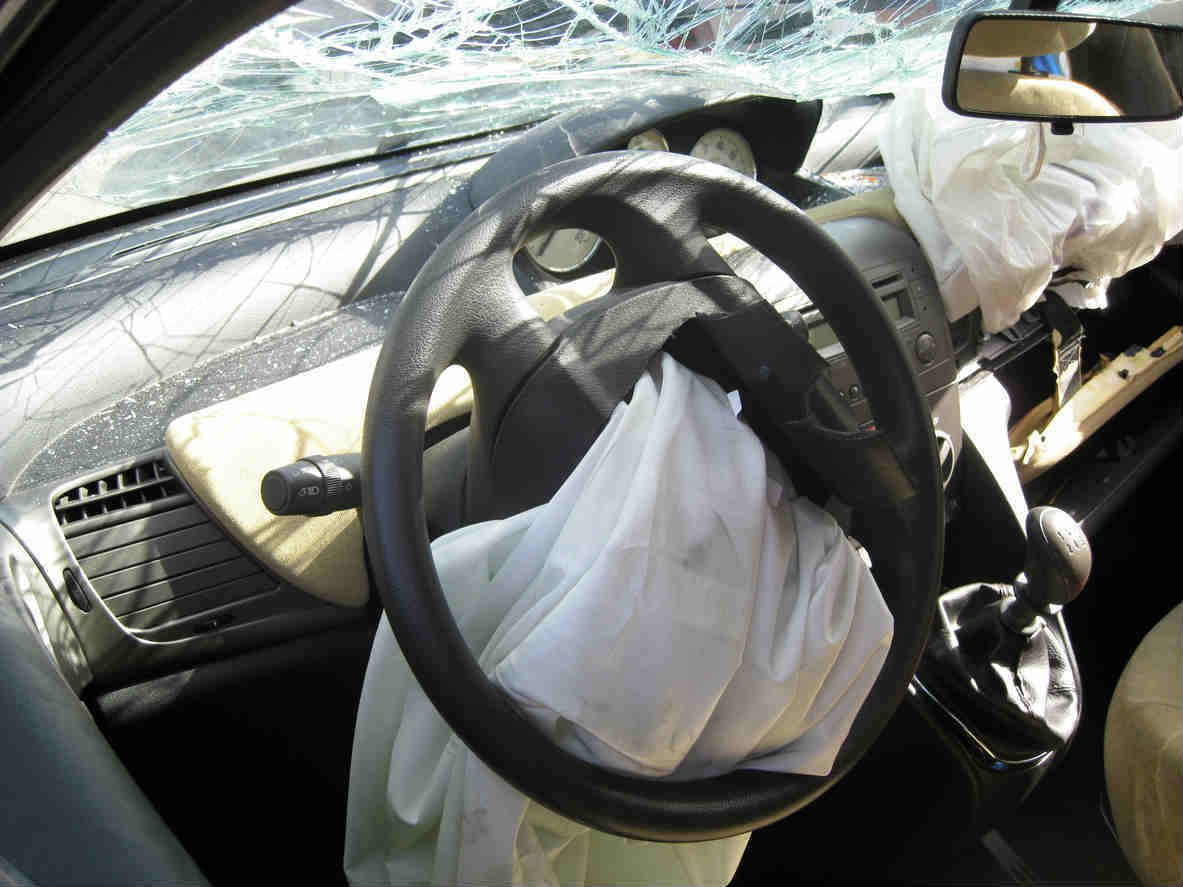 Last Wednesday night in Riverside, Missouri, Southbound I-635 needed to be temporarily closed after a rollover crash occurred. Kansas City police responded to a call saying there were shots fired around the 2900 block of S. 51st Street at 7 p.m. As they arrived at the scene they noticed a vehicle pulling away. The black 2010 Kia Forte matched the description they had of the suspect's vehicle and the pursued the car as it traveled northbound on I-635.
More police officers already in the area joined in the pursuit, which rapidly escalated into a high-speed chase. The Kia Forte turned, heading south, but officers were able to get ahead of the vehicle and place stop sticks in the road on southbound 635 near I-29, inside Riverside city limits. This tactic worked and the dangerous high-speed chase was ended. Sergeant Brent Holland of the Riverside Police Department said: "Due to the nature of the crime, the danger to society, the danger to the public this was important that we get these subjects into custody."
The suspects who were apprehended unharmed from the vehicle are now in custody. They include three females, one adult male, and one teenage male.
In Jackson, Missouri a man died early Saturday morning at the scene of a single-vehicle accident.
Twenty-two-year-old Jared Lane, of Jackson, Mo., was pronounced dead at the scene of the car accident at 6:37 a.m. by Cape Girardeau County Coroner John Clifton.
The crash happened sometime before 6:30 a.m. on Highway 25, near Grandview Acres. Clifton related that it appeared that Lane was headed southbound, lost control of his vehicle, which then ran off the road and crashed into a tree.
The cause of the accident has yet to be determined.
And in the aftermath of another accident, a woman needed to be taken to Hannibal Regional Hospital on Friday morning. The single-vehicle accident occurred when 33-year-old Rena L. Wilcox was traveling south on Route T, about two miles north of Lakenan, Missouri. It appears that the 2007 Honda Accord Wilcox was driving veered off the left side of the road where it rolled over and went through a fence. It rolled all the way over and landed upright.
Wilcox sustained moderate injuries and was treated at the hospital. No other vehicles were involved. The Shelby County Sheriff's Department, Salt River Ambulance, and Shelbina Fire and Rescue all responded to the accident and assisted the police.
St. Louis Car Accident Lawyer
If you or a loved one has been injured in an auto accident, contact an experienced St. Louis personal injury lawyer as soon as possible. When you are involved in a crash that is caused by another driver's negligence, you may be entitled to compensation for injuries, medical expenses, and other damages relating to the accident. An experienced personal injury lawyer will help you to recover the full compensation to which you are entitled.

To speak with a car accident attorney at The Hoffmann Law Firm, L.L.C., call (314) 361-4242.

Updated: