It is very difficult to predict what a persons' future may entail after they have been disabled in a car accident.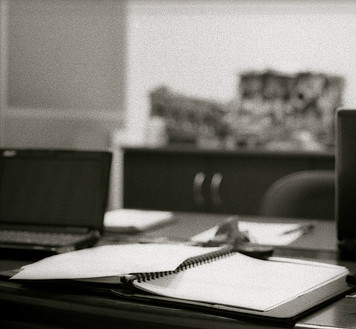 The level of care necessary depends heavily on the type and severity of the injury sustained. In cases where the plaintiff has lost a significant quality of life, it is important to ensure that their future medical needs will be met. While difficult, there are accepted standards to help foresee the cost of care that the plaintiff will be burdened with. This is instrumental in collecting a fair judgment from the insurance company. If you, or a loved one, were disabled in a car wreck, retain a car accident attorney. Their assistance will benefit you greatly in obtaining compensation for your future medical needs.
Car Accident Injuries
Sadly, disabling injuries from car accidents are not uncommon. Especially in high-speed collision crashes. Brain traumas can leave a person without basic cognitive skills, or a spinal injury could be paralyzing. A formerly active person is now dependent on others for even the smallest of tasks. There is no way for a family to prepare for a tragedy like that. The only choice they may have to ensure continued care is to file a claim for financial compensation.
It would almost seem impossible to place a monetary value on someone's future. Not only do you need to demonstrate medical expenses, but also lost income. A car accident attorney may elicit the help of a certified life-care planner to demonstrate how much money will be necessary throughout the course of the plaintiffs' lifetime.
The Role of Life Care Planners
In a civil suit, a life care planner is an objective individual who maps out the current and future needs of the plaintiff. They do this by going over medical records, interviewing the patient and his family and consulting with relevant physicians and therapists. Their responsibility is to come up with a reasonable plan for rehabilitation and make sure both parties understand what is needed to accomplish that.
A certified life-care planner was crucial in helping a young Missouri woman receive a $17 million award for her brain injury. The severe head trauma was the result of a single car accident that left the plaintiff in need of lifetime care. Without the help of the life-care planner, the jury may not have been able to grasp just how expensive on-going medical treatments may be.
Many things are taken into consideration when a life-care planner evaluates a case. They gauge the need for future physical therapy, medication, diagnostic testing, and supplies. Family members may be interviewed to determine if home care is sufficient or if the cost of a professional facility will need to be factored in. Some people who choose home care may need to make the house more accessible. The cost of this will also be calculated. There is a vast array of future costs that will affect how much of an award is being sought.

Missouri Car Accident Attorney
Missouri courts have been accepting the testimony of certified life-care planners for some time now. They rely on their expertise to help determine the economic damages that the car accident has caused. If you have suffered a debilitating injury in a car accident, ask a Missouri car accident attorney at The Hoffmann Law Firm, L.L.C. to review your case. We know how to utilize the services of a certified life care planner to help you receive the compensation you are entitled to.

Talk to a Lawyer for Free 24/7 at (314) 361-4242!