A dooring accident is an accident that occurs when either a driver or passenger opens a car door into the path of moving traffic. 
It's not uncommon for motorcyclists to be injured in open-car door accidents. Unfortunately, these accidents often leave the motorcycle rider with severe injuries. Let's discuss these accidents and how motorcycle riders can hold the at-fault driver or passenger liable and pursue compensation.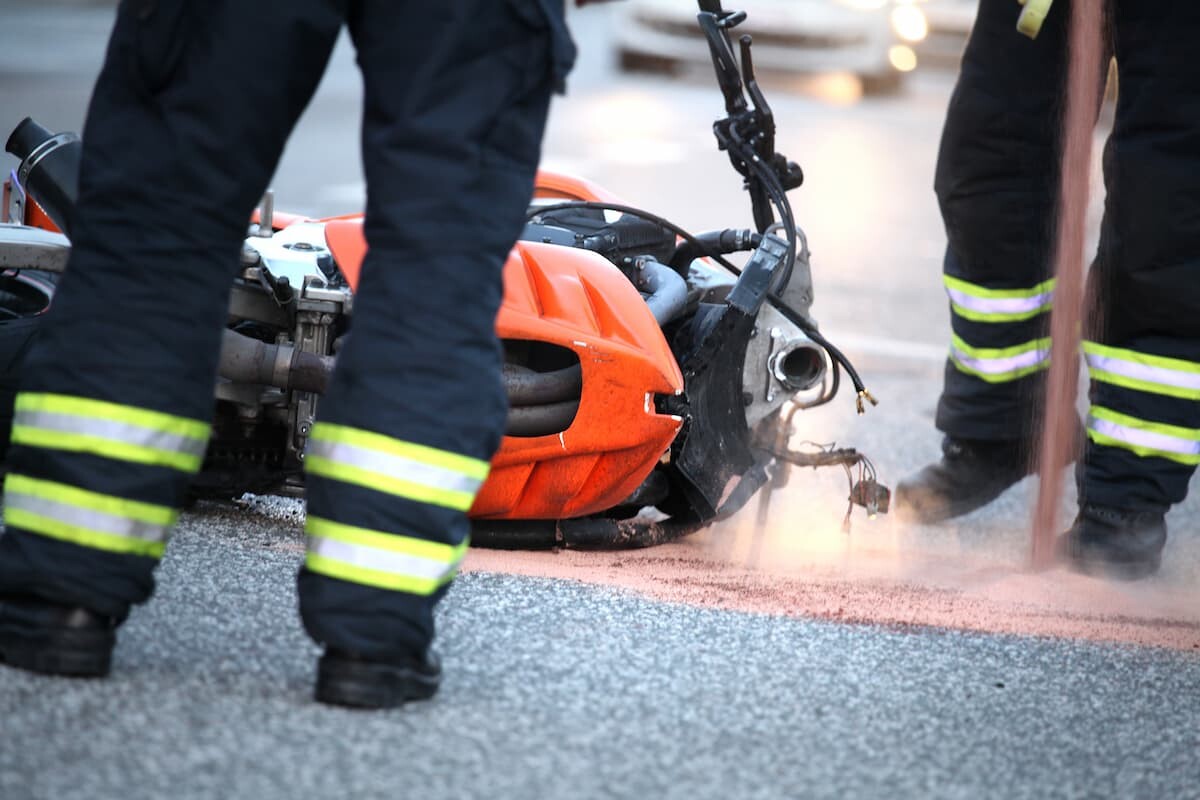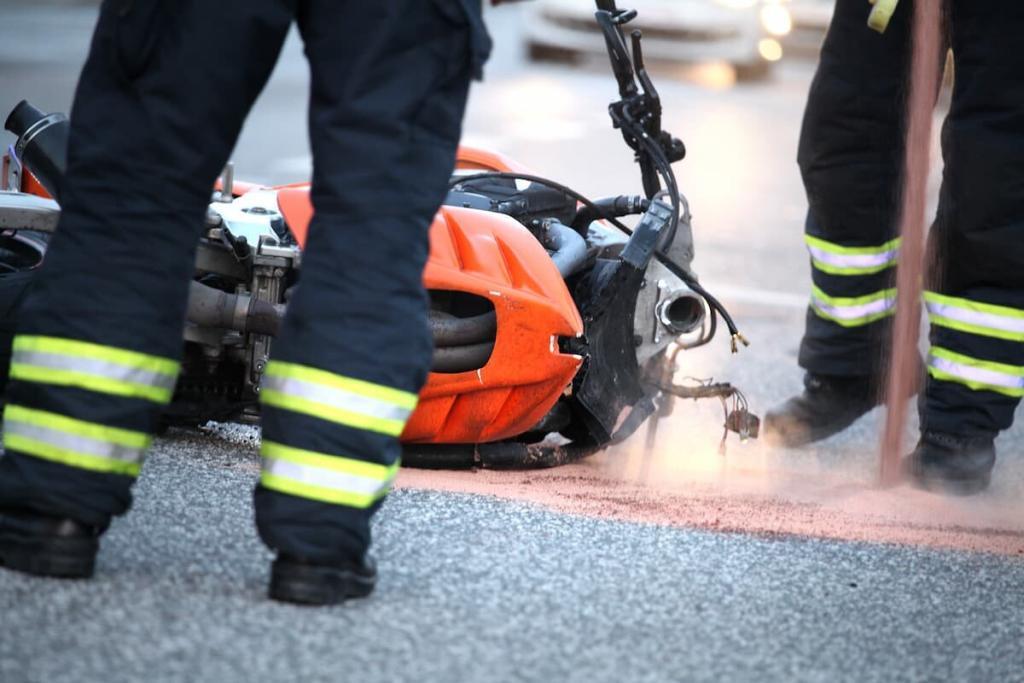 What's a Dooring Accident?
A dooring accident is an accident that occurs when either a driver or passenger opens a car door into the path of moving traffic. 
Dooring accidents may throw you from your bike and may end up hitting a signpost, curb, guardrail, or hard road surface. Also, to avoid hitting the open door, you may swerve dangerously into traffic, crash into other vehicles and suffer life-altering injuries.
Unlike vehicles, motorcycles don't have an enclosed body for protection, making motorcycle riders vulnerable to serious crash injuries. Common injuries from a dooring accident include:
Severe lacerations 
Internal bleeding 
Common Causes of Dooring Accidents
No matter how safely you ride your motorbike, it's difficult to predict other people's actions, especially drivers and passengers in parked cars. For example, the driver or passenger may open a car door in the trajectory of your ride, leading to an accident and serious injuries.
Here are the common causes of dooring accidents:
Failure to Look 
Generally, before opening a car door, motorists and passengers must check to ensure that they are not opening it to oncoming traffic, including oncoming cyclists and motorcyclists. Unfortunately, a negligent driver or passenger may overlook this safety guideline, open their door into your path and cause a tragic accident. 
Right-Hand Maneuvers 
As a motorcyclist, you need to move to the right side of the road when doing a right-hand turn to avoid causing congestion. However, riding too close to parked cars increases the risk of dooring accidents and subsequent injuries.
Poor Visibility
Hail, fog, snow, or sun glare can impair your ability to spot an open car door. This increases the possibility of a serious dooring accident. 
Improperly Parked Vehicles 
Sometimes a driver may illegally park their vehicle on an active traffic lane. To avoid getting a ticket, such drivers tend to quickly jump in and out of their cars without scanning the adjacent lane for oncoming traffic, putting you or other road users at a high risk of a dooring crash.
Seeking Compensation
In Missouri, it's against the law for a motorist or passenger to open a door into moving traffic. Therefore, the person who opened the door is generally liable for the dooring accident.
To pursue an injury claim, you must prove that the driver or passenger who opened the car door was negligent and your injuries were caused by the dooring accident. 
However, proving an injury claim on your own is no easy task. Experienced injury attorneys know the unique situation injured bikers face and can help you file your claim and prove it has merit. 
Speak With an Experienced St. Louis Auto Accident Injury Lawyer
Have you been injured in a motorcycle accident? The St. Louis auto accident attorneys at The Hoffmann Law Firm, L.L.C. have 25 years of experience and can evaluate your claim free of charge. Give us a call 24/7 for a free case evaluation.
Free Consultation with a St. Louis Car Accident Lawyer
Don't talk to an insurance claims adjuster before speaking with The Hoffmann Law Firm, L.L.C. We can help you avoid making statements that may affect the outcome of your case. The consultation is free; you don't pay unless we get you money!
Free Consultation (314) 361-4242
---
Updated: