The mere act of filing an insurance claim does not always increase your insurance rate; there are various factors taken into consideration.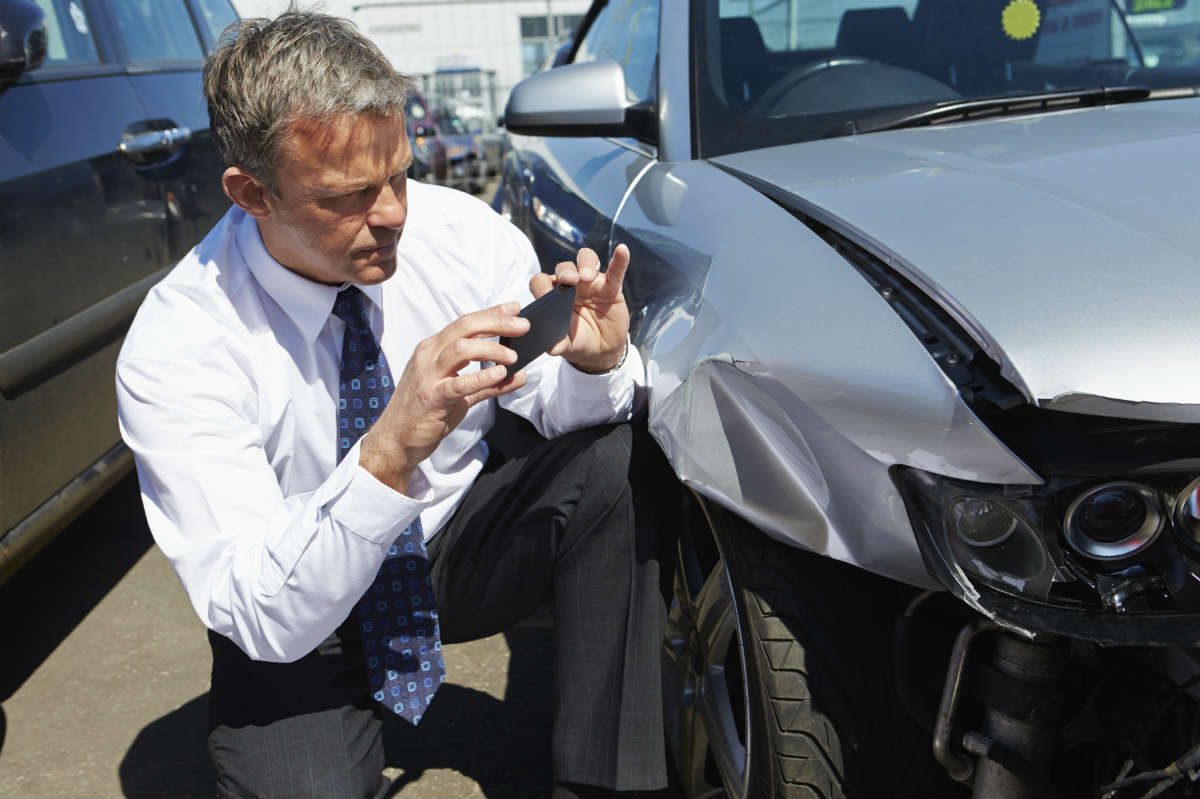 A history of car accidents can affect your insurance rate. If you have been involved in a car accident, contact your insurance provider and provide all the details of the accident. Many drivers are scared to call their insurance adjuster, fearing that their insurance rates may increase. However, you should be aware that the mere act of filing an insurance claim does not always increase your insurance rates; the insurance adjuster takes various factors into consideration.
Who Is the At-Fault Driver?
The insurance adjuster will investigate the accident to determine the at-fault driver. If you are responsible for the accident, then your insurance rates may increase. The fault percentage is generally calculated during the claim process; however, there are cases when liability is determined by a judge or jury.
A driver may assume that if their vehicle is struck by another vehicle then the other driver is to blame; however, this is not always true. If your actions created a situation where the other driver could not avoid colliding with your vehicle, then you may be held liable for causing the accident.
If a driver hits your car and drives away without stopping to share his or her contact information, then it is considered a hit-and-run accident. These types of accidents generally happen in parking lots where the car is unattended; however, a hit-and-run can also happen while you are driving your car. If the damage is minor, you may be tempted to have your car repaired without informing your insurance agency to avoid an increase of your insurance rate. In Missouri, it is illegal for the insurance company to increase your insurance rate if you are not at fault. Always report a hit-and-run accident, including damage and injuries, to the police within 24 hours.
There are accidents where the at-fault driver is either uninsured or the maximum value of insurance is less than the damages and injuries sustained. In such situations, the claim will be filed under the underinsured motorist claim of your own insurance policy. Missouri insurance regulations state that your insurance rate cannot be increased unless you are at-fault.
Factors That Can Affect Car Insurance Rates
Age
One factor that can affect your car insurance rates is your age. If you're a young driver, you may be considered a higher risk and, as a result, may have to pay higher rates. Conversely, if you're an older driver with a more solid driving record, you may be entitled to some discounts.
Location
Where you live can also affect your car insurance rates. If you live in a city, you'll likely pay more for car insurance than in a rural area. That's because urban areas tend to have more car accidents and thefts than rural areas. In addition, city dwellers tend to drive more miles than those who live outside of urban areas, which also impacts rates.
Vehicle Usage
How often and for what purpose do you use your vehicle? The more time you spend on the road, the greater your chances are of being in an accident—and that means higher rates. Moreover, use your car for business purposes or to commute long distances. You will probably pay more for car insurance than someone who uses their vehicle primarily for recreation.
Vehicle Type
The type of vehicle you drive also affects your car insurance rates. If you own a luxury vehicle or a sports car, chances are your premium will be higher than someone who owns an economy sedan—even if that person has violations on their record. This is because luxury and sports cars are more expensive to repair after an accident and are more likely to be stolen than other types of vehicles.
Your Driving Record
If you have been involved in accidents or have received traffic violations, chances are your rates will be higher than someone with a clean record. On the other hand, if you have been driving for several years without any accidents or violations, most insurers will offer you a discount on your premium. 
Changes to Inform Your Insurer Of
Distance Regularly Driven
How much you drive plays a significant role in determining how much you pay for auto insurance. Generally speaking, the more time you spend on the road, the higher your rates will be. This is because there is a greater chance that you will be involved in an accident. As such, most insurers offer discounts to drivers who use their vehicles sparingly.
However, if you are listed as an infrequent driver qualifying you for a reduced rate but then start driving a lot more, keep your insurer in the loop to avoid any problems if you need to file a claim.
Changes in the Drivers Listed on Your Policy
When you signed up for your auto insurance, you provided the insurer with a list of the drivers who would be covered under your policy. If you need to add or remove a driver from your policy, notify your insurer as soon as possible. Otherwise, you could be held liable for any accidents that occur while that person is behind the wheel.
If the Vehicle You Use Has Changed From Personal to Commercial 
With the increased adoption of ride-sharing services, such as Uber and Lyft, many people are using their personal vehicles for commercial purposes. While this can be a great way to earn some extra income, it can also impact your auto insurance.  
Personal auto policies are typically not designed to cover commercial use, so if you plan to use your personal vehicle for business purposes, notify your insurer.
More examples of changes of which your insurer must be notified:
Vehicle modifications that affect the value or driving safety
Change of address
If a driver under your policy has their license suspended
Honesty is the best policy when it comes to car insurance. Be upfront with your insurer regarding changes that could affect your policy. This will help avoid any problems if you need to file a claim.
St. Louis Automobile Accident Attorney
Many drivers become nervous in filing an insurance claim, and they are further confused by the terminology used by the insurance company. If you have been involved in an accident that is not your fault, contact a St. Louis car accident lawyer from The Hoffmann Law Firm, L.L.C. to help you with the claim process. We will ensure that your rights are protected.
Free Consultation with a St. Louis Car Accident Lawyer
Don't talk to an insurance claims adjuster before speaking with The Hoffmann Law Firm, L.L.C. We can help you avoid making statements that may affect the outcome of your case. The consultation is free; you don't pay unless we get you money!
Free Consultation (314) 361-4242
---
Updated: