Each year, 300 – 400 people are killed in wrong way driving accidents.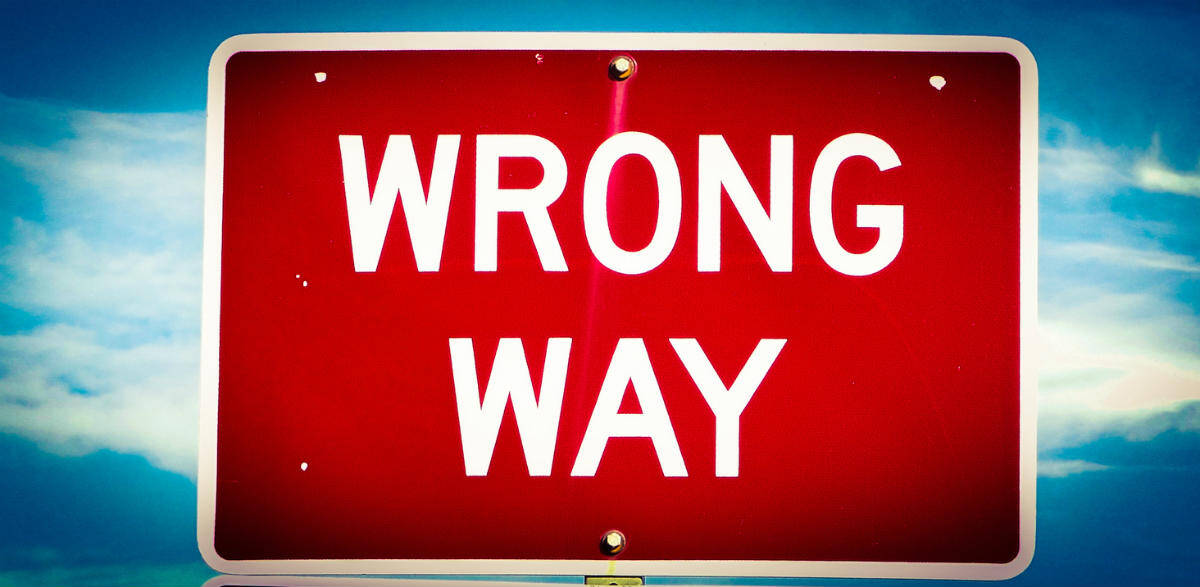 We have all heard about car accidents involving drivers who somehow end up on the wrong side of the interstate or highway, driving against traffic. While it is difficult to understand why someone would do this, it does happen. According to the Federal Highway Administration, each year 300 – 400 people are killed in wrong way driving accidents. Nearly 1.5 percent of fatal car accidents involve wrong way drivers. Wrong way accidents occur ore often than we think; however, only the more serious ones make it to the news.
Causes of Wrong Way Accidents
While anyone can inadvertently enter the wrong lane of traffic, some drivers are more likely to do this. These include:
elderly drivers who are easily confused
inattentive or distracted drivers who may confuse an off-ramp for an on-ramp
drivers who go the wrong way intentionally in an effort to avoid traffic or accident congestion
Preventing Wrong Way Crashes
Be aware of traffic – Many motorists only look a few vehicles ahead and do not pay attention to what is happening beyond their immediate view. It is important that you look at the traffic directly in front of your car and scan the road and traffic conditions even further away. The more you know about what lies ahead, the safer you will drive.
Stay to the right – Travel in the farthest lane from oncoming traffic. This will reduce the chances of encountering a wrong way driver. If there is a wrong way driver on the highway, particularly someone who is impaired, the driver may try to get to the far right to travel in what they may consider a slow lane. However, this is usually the fast lane and can cause a serious accident. Traffic experts also advice that if you see a wrong way driver approaching, you should swerve to the right to avoid a head-on collision.
Avoid distractions – Avoid texting and driving – it is dangerous. This is not the only cause of distracted driving. Eating and drinking, using a GPS, chatting with passengers, and finding music are all distractions. When you are not completely focused on driving your vehicle, you can take a wrong turn or swerve across the road, becoming a danger to others.
St. Louis Car Wreck Law Firms
If you ever come across a wrong way driver, try to avoid an impact, pull over, and call the police. If you are injured in a crash, talk to a St. Louis car wreck lawyer to protect your legal rights. Call The Hoffmann Law Firm, L.L.C. at (314) 361-4242 for a free consultation.