Neck pain which results from a car accident can last anywhere from a few hours to even a few months, depending on the type of injury you have.
Some car crash victims can even end up with permanent neck pain, and require pain management treatment (medication or physical therapy) to be able to live a normal life.
Can you get compensated for neck pain?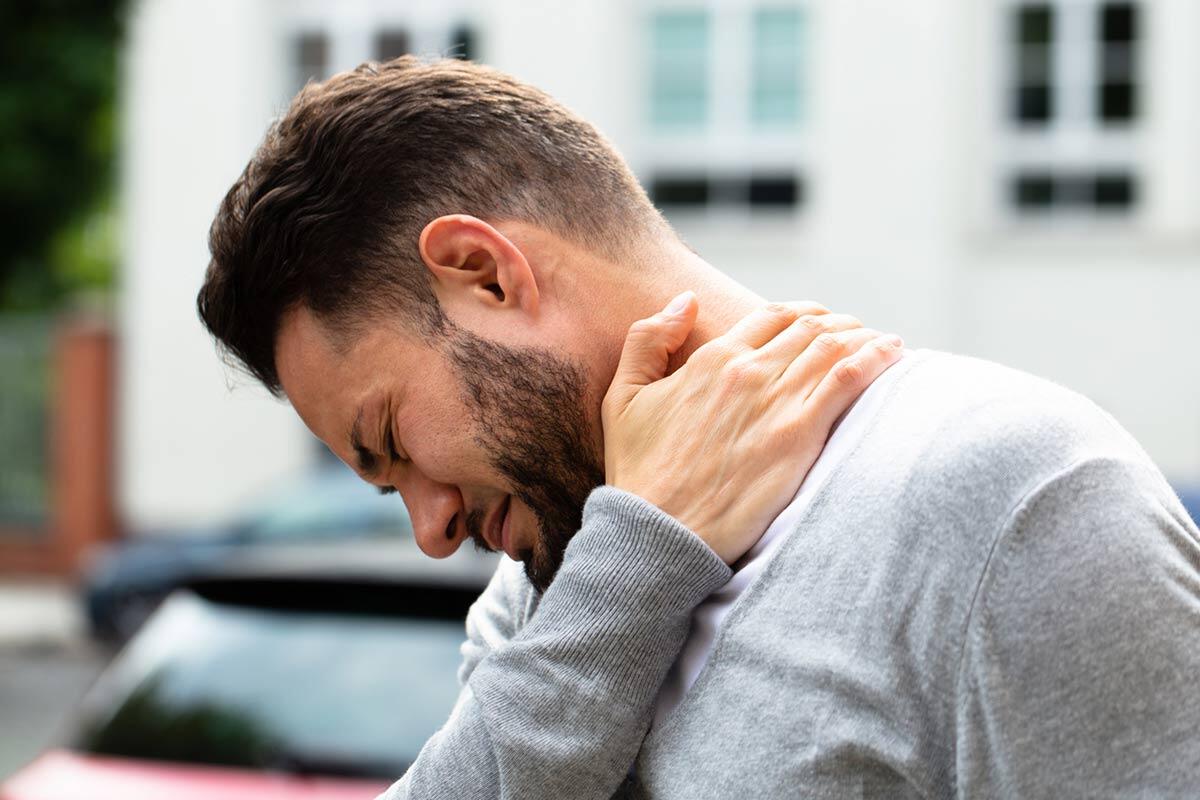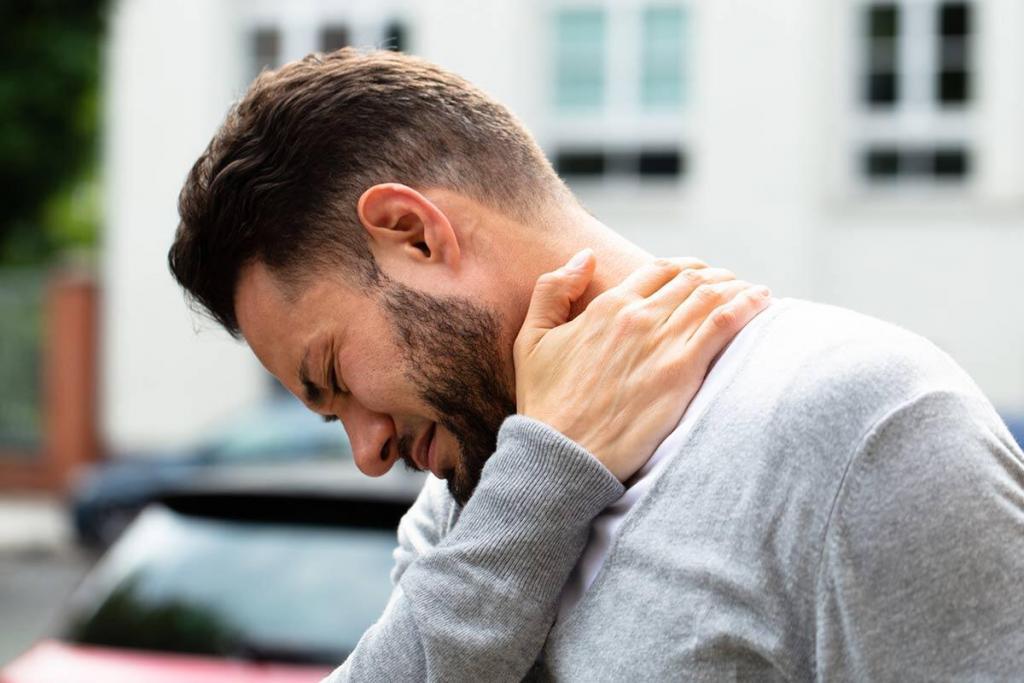 Pain Is Not an Injury – It's a Symptom
In a car accident, if you are the victim, you have the option of filing a car accident claim with the at-fault driver's insurance company and receive compensation for all the pain and suffering the crash has caused you:
Property damage
Lowered quality of life, etc.
Neck pain in itself is not an injury, but a symptom of one. It can even be a sign of brain trauma, so if you are feeling pain in this area after a car accident it's really vital to see a doctor as soon as possible.
In some cases, treating the injury can make the neck pain go away for good, in which case you can get compensated for the total medical treatment you've accumulated until your body healed. However, if the doctor believes the pain is long-term, maybe even permanent, you may be looking at a future full of pain management treatments, which can add up to quite a lot of money.
Can You Get Compensated for Long-Term Neck Pain?
The insurance claim settlement should account for all the expenses that the collision has caused you, even the ones you will have to deal with in the future.
These expenses are obviously harder to predict. For one thing, there is really no telling for how long you may need to treat your neck pain. Even if the doctor believes it may be permanent, the human body is a remarkable thing, and may very well recover despite the doctor's predictions.
It can also get worse. These are all things you need to consider when negotiating with the insurance company for a car accident settlement, not just the medical expenses you've gathered up until negotiations begin.
The problem is, while the insurance company has experience with these types of claims, most car accident victims have no clue what should be included in the final settlement, making them very likely to accept a low offer from the insurance company.
What Should You Do?
In these cases, it's best to work with an experienced St. Louis car accident attorney who can help you build a strong case, and get fairly compensated for your neck pains and other pain and suffering. No matter how much they pressure you, don't accept an offer from the insurance company before you discuss it with an experienced lawyer. This is a common strategy these companies turn to in order to get out of paying what's fair.
Free Consultation with a St. Louis Car Accident Lawyer
Don't talk to an insurance claims adjuster before speaking with The Hoffmann Law Firm, L.L.C. We can help you avoid making statements that may affect the outcome of your case. The consultation is free; you don't pay unless we get you money!
Free Consultation (314) 361-4242
---
Updated: