If you have suffered a lower body injury in a car accident, your injuries may require extensive medical treatment.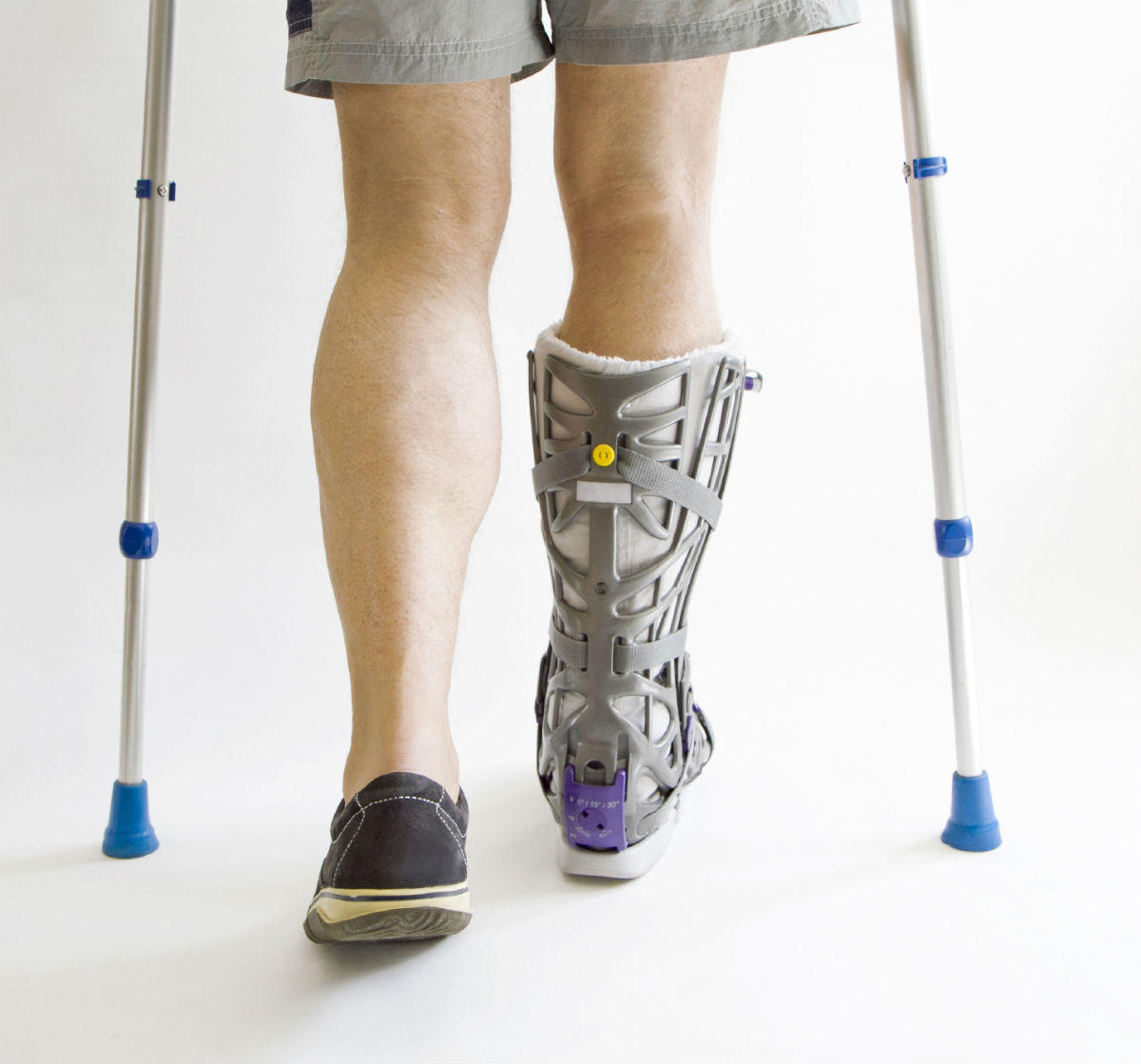 When we talk of serious car accident injuries, we often think of head injuries, spinal cord injuries, and internal organ injuries. However, there are various other types of injuries that can occur as a result of a serious car accident. In the case of a front-end collision, the driver or passengers are thrown forward in their seats and may suffer injuries to the lower extremities in addition to upper body injuries.
Knee Injuries
The knee is particularly susceptible to injury in front-end collisions. Knee injuries are extremely painful and the healing process is often long. In some cases, complete recovery may not be possible due to complications. Some of the most common knee injuries sustained in car accidents include:
dislocation of the knee joint
posterior collateral ligament or PCL damage
ruptured tendons
anterior cruciate ligament(ACL) damage due to stretching or tearing
hyperextension of the ligaments surrounding the knee
Thigh Injuries
Thigh injuries sustained in car accidents may involve a fracture caused by forced trauma involving the steering wheel or dashboard. The impact of a car crash can crush the femur, the large bone that runs from the hip to the knee. Femur fractures often require surgical treatment and pins are used to hold the broken pieces of the bone in place to aid healing.
Hip Injuries
An injury to the hip is common in front-end collisions. A common hip injury is dislocation of the hip joint that requires insertion of surgical hardware such as screws and plates to ensure that the bone heals correctly. Hip fractures may require complete or partial hip replacement. Fractured, dislocated, or a bruised pelvis can also cause severe pain and require a prolonged recovery period.
Ankle Injuries
The ankle is an important load bearing part of the body and combines strength, stability, and flexibility to perform the job well. In a car accident, the force of impact can cause sudden and extreme stress to the ankle.
The ankles support a person's entire body weight and must be flexible enough to move and maintain ambulation and balance. An injury can affect the victim's ability to function normally on a daily basis. In the event of a crash, the natural reaction of driver or passenger is to brace themself for the impact; however, this can cause the ankle to sustain a severe compression injury.
If you have suffered a foot or lower body injury in a car accident, your injuries may require extensive medical treatment. Contact a 
St. Louis car wreck lawyer
to learn about receiving compensation from the at-fault driver. Call
The Hoffmann Law Firm, L.L.C.
at
(314) 361-4242
for a free consultation.