Accidents that result in vehicles rolling over are often devastating.
The National Highway Traffic Safety Administration has reported that more than 280,000 rollover accidents claim over 10,000 lives each year.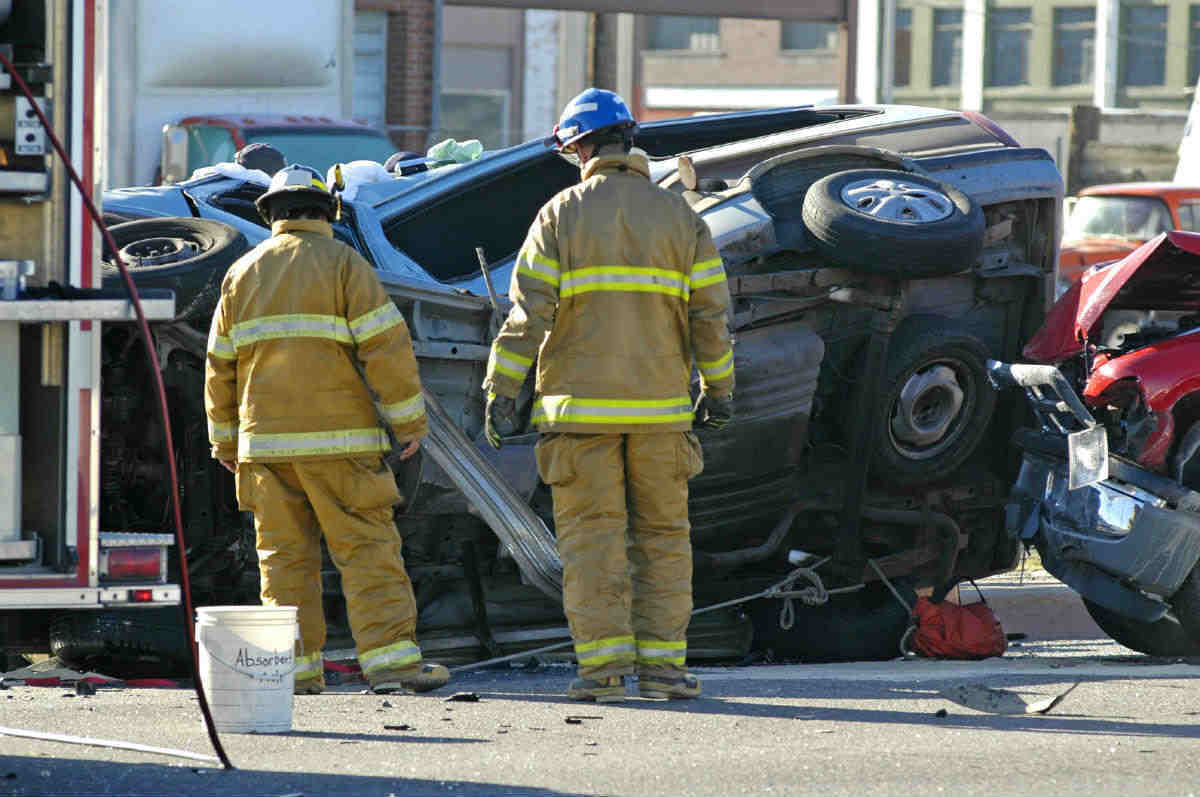 There are certain types of vehicles that are more susceptible to rollover accidents. For example, SUVs, trucks, and minivans are more likely to roll than most cars. In 2003, about 35.7 percent of SUV collisions which resulted in a fatality or fatalities involved a rollover. But for car accidents, only 15.8 percent of fatal car accidents involved a rollover. SUV drivers need to be much more concerned with rollovers than drivers of smaller vehicles. Vehicle manufacturers have started making SUVs safer and less prone to rolling over, but the risk is still very real.
Another factor that increases the chance of rollover with SUVs and other larger vehicles is that they are more likely to be carrying more cargo, which leaves the vehicle unbalanced by making it top-heavy. The imbalance is very dangerous and puts occupants at risk.
Vehicle stability
The stability of a vehicle determines its likelihood to roll in an accident or while turning. The vehicle's center of gravity and the distance between the right and left wheels determines how stable it is. A vehicle with a higher center of gravity and narrow track (distance between wheels) makes it less stable and causes it to be prone to rolling over during sharp turns, fast turns, or a quick directional change. Anything that causes the SUV to skid sideways increases its chances of rolling. Sport utility vehicles and trucks that are designed for off-roading, and therefore have higher ground clearance, are at the greatest risk for this kind of event.
The makers of SUVs are aware of this dangerous problem and have built stability control systems into the vehicles. These can help quite a bit to prevent rollover accidents.
We might think that vehicle rollover accident usually involve multiple vehicles, but the reality is that the majority of these accidents are single-vehicle. Many of the accidents were caused by reckless driving where alcohol was a contributing factor. Most of the 4D rollover accidents involved male drivers under 25 years of age who were not wearing seatbelts.
In 2001 The National Highway Traffic Safety Association set forth a rollover rating system for vehicles that are prone to rolling in single-vehicle accidents. The system is comprised of engineering analysis of the vehicle's track and its center of gravity and is communicated using a 5-star report. Police reports are also utilized to compare with each analysis to confirm results. The higher the number of stars a vehicle gets, the lower its rollover risk is. For example, for a vehicle that gets a rating of 5 stars, the rollover risk is less than 10 percent. However, one star means that the vehicle has a risk of rolling that is greater than 40 percent.
People should consider these risks when purchasing a vehicle. How you plan to use the vehicle should absolutely factor into your decision. Protecting your family is obviously a top priority.
Car Accident Lawyer
Drivers or passengers who are injured in a rollover accident may have a viable lawsuit against a vehicle manufacturer or a personal injury lawsuit against another negligent driver. If you are injured in a car accident in Missouri, contact an experienced personal injury attorney at The Hoffmann Law Firm, L.L.C. as soon as possible to discuss your legal options.