Protect your family on your next road trip with this checklist of safe driving tips.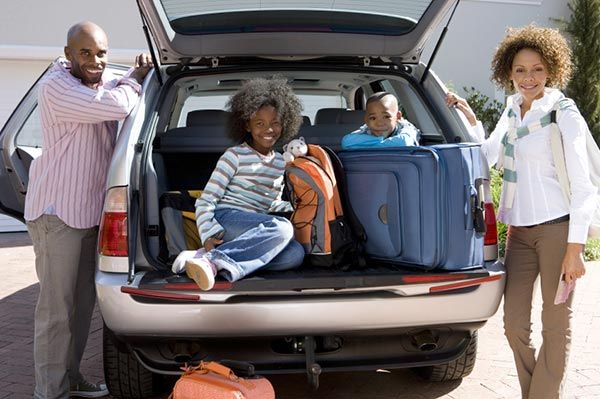 Each year, millions of Americans take to the roads for vacations. How unfortunate when a family road trip turns disastrous because of negligent driving. We have provided a checklist to help you and your family stay safe. Despite your best efforts, though, negligent drivers may still pose a threat to you. A St. Louis car accident attorney can help you receive compensation for the expenses incurred.
Road Trip Safety Tips
• Before your road trip, check your vehicle thoroughly to ensure your vehicle is in good working condition. The tires, including the spare, should be inflated to the correct pressure. A poorly maintained vehicle results in additional fuel consumption and improperly inflated tires are a safety hazard.
• Make certain that the vehicle brake oil, motor oil, coolant, windshield cleaner, and other fluids are filled up to the correct level.
• Get your vehicle inspected thoroughly prior to the road trip by qualified staff at a car care center or an approved auto repair service center.
• Make sure that all passengers in the car are wearing their seat belts and children are properly secured in car seats. Car seats and booster seats should be properly installed.
• Always carry a cell phone with a charger in your car for use in case of an emergency.
• Always follow the speed limit; you will also save on fuel consumption if you drive below a speed of 90 mph.
• Always slow down to speeds below 60 mph when you are crossing construction zones or passing emergency vehicles and tow trucks assisting vehicles. It is unsafe to speed in such circumstances and could get a speeding ticket for it.
• Avoid driving aggressively. Fuel consumption increases by 40 percent when you follow jackrabbit starts and sudden braking.
• Avoid using your cell phone while driving.
• Remained focused and alert while driving and avoid distractions such has eating, drinking, talking with passengers, and adjusting radio dials.
• If you have to use your phone or your navigation system, it is advisable to pull over to the side of the road first.
• You should never drink and drive. Always choose a designated driver.
• Prior to the trip, get plenty of rest. You should be fresh when you start your journey and in case you feel tired, you should take a rest or let someone else drive.
St. Louis Car Accident Attorney
These safety driving tips will keep you and your passengers safe while enjoying a trip together. Unfortunately, we are not able to control the other drivers on the road, and we may find ourselves the victim of a negligent driver. Be prepared and know what to do if you are involved in a car accident. If you have suffered injury due to the negligent driving of another individual, contact The Hoffmann Law Firm, L.L.C. at (314) 361-4242.

Updated: