Colliding with a forklift can lead to serious injuries and might leave you with a complicated legal investigation afterward.
Being in a car accident with a forklift happens so rarely that they might be considered freak accidents, especially fatal ones. This doesn't mean that it doesn't happen, as forklifts do drive on the streets when they need to get to certain places.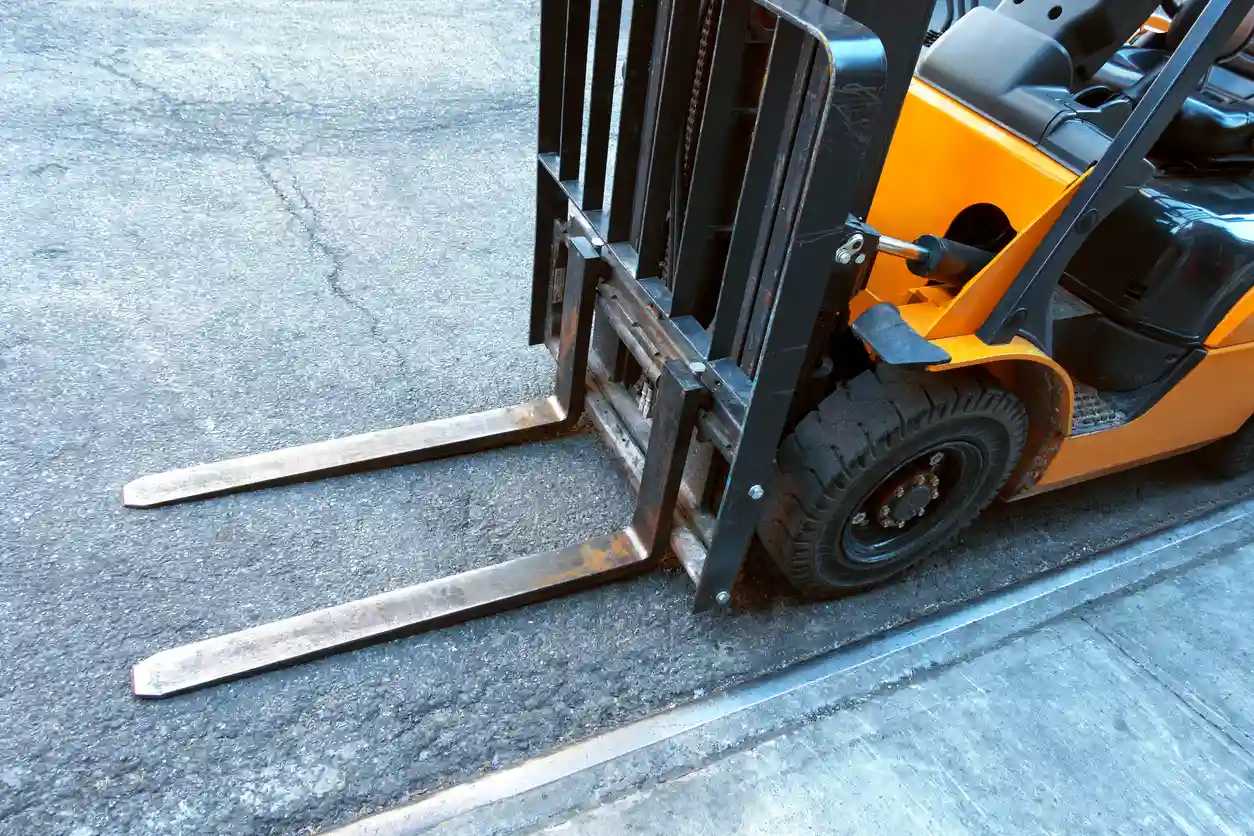 Usually, forklift accidents are related to the workplace, and they happen on construction sites or warehouses. When they do take place, the number of victims and casualties is often large, compared to other types of heavy machinery. Whether you were injured at the workplace or out, on a public street, colliding with a forklift can lead to serious injuries and might leave you with a complicated legal investigation afterward. 
Missouri and At-Fault Principle of Liability
In Missouri and most other states, the at-fault principle is applied when it comes to accidents. This means that compensation for your damages, as a victim, will generally be paid by the insurance company of the driver who caused the accident. Determining who was at fault for an accident is a crucial part of car accident claims in Missouri, as the final amount the victim will be getting directly depends on it. 
When you collide with a forklift, it's an accident involving a commercial vehicle. Most likely, the forklift belongs to a company that uses it for business. In Missouri, business owners who operate vehicles are required to be covered by special commercial auto insurance.
Personal auto coverage generally will not cover accidents that happen in the course of someone's work and that's the reason why a commercial insurance policy is required. This type of insurance will be used for paying your medical expenses, lost wages, pain, and suffering, and other damages, in case you are the victim of an accident involving a forklift.
Difficulties That May Arise
With most insurance policies, there is a limit to the damage it will pay in case something happens. If the damage you have suffered as a victim of a forklift accident exceeds the commercial insurance policy coverage, you might have to go to your own auto insurance company and other types of insurance, like health insurance policies, to cover your medical bills and other expenses. You could also sue the driver of the forklift truck separately, although they should generally be covered by their employer's company insurance. 
Benefit From the Experience of an Attorney
Although rare, a collision with a forklift can still happen. The problem with this type of accident is that insurance companies will go to extreme lengths to increase the percentage of fault that the victim shares.
If you are involved in an accident with a forklift, it's a good idea to speak with a St. Louis car accident lawyer, as they can build a strong case for you and protect you against tactics commonly used by insurance companies to reduce or deny your claim.
Free Consultation with a St. Louis Car Accident Lawyer
Don't talk to an insurance claims adjuster before speaking with The Hoffmann Law Firm, L.L.C. We can help you avoid making statements that may affect the outcome of your case. The consultation is free; you don't pay unless we get you money!
Free Consultation (314) 361-4242
---
Updated: