Most of the time, car accident liability insurance claims are processed smoothly.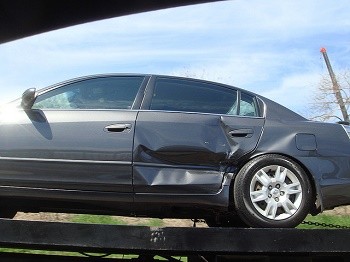 The driver of the other car involved in the car accident is generally covered under liability insurance and you have your own coverage. There are, however, situations when the liability coverage is disputed due to the inclusion or exclusion of the driver or the vehicle (involved in the accident) in the liability policy. Common inclusions and exclusions are given below.
Drivers That Are Covered
Named insured: A person named in the policy will be covered in whatever car the driver may be driving.
Spouse: Even if the spouse was not named in the policy he or she will be covered for any car that he or she is driving. A spouse living separately will be covered only if the named in the policy is driving an insured car with a named spouse's permission.
Other relative: Members of the household, for example, legal wards and foster children, are covered for any car the person may be driving. Any other person driving the covered car with the permission of the named insured is also covered.
Drivers that are not covered: Any thief in a stolen car is not covered; the thief is not driving with permission. Some policy owners may exclude an employee from driving the personal car of the employer for business as it may be covered under the business' liability coverage.
Vehicles That Are Covered
Named vehicles: All vehicles that are listed in the liability coverage declaration receive coverage. Any other vehicle which is not listed in the declaration is also covered only when it is being driven by the named insured.
Added vehicles: If the named insured replaces the existing car or utility vehicle with any other car or utility vehicle, the new vehicle gets automatic coverage. All added cars to the policy get coverage. Missouri car accident attorneys add that there are, however, some insurance companies who provide coverage to added/replaced cars only if the named insured has notified them about the change within 30 days of the acquisition.
Utility vehicles: In the case of utility vehicles, the coverage is generally restricted to certain vehicles with a limit on the rated load. The vehicles include sports utility vehicles, pickups, flatbeds or delivery trucks. The utility vehicle must, however, be listed in the liability coverage declaration. For a large vehicle to be insured, it must be named in the policy. The same holds correct for motorcycles. Vehicles being used for business are generally not covered in the liability policy.
Temporary vehicles: If the insured car is not operational due to ongoing repairs or servicing or it has been damaged for any reason, the coverage is extended to the temporary replacement car being used by the named insured or the members of the household.
If you are having trouble getting your car accident claim processed, call The Hoffmann Law Firm, L.L.C. at (314) 361-4242.
Photo credit: Daniel X. O'Neil via Flickr