We are fully prepared to handle the most complicated car accident cases, and we never rush to settle your case for less than its total value.
Auto accidents are the cause of many types of severe injuries. A brutal accident produces a tremendous amount of force that our bodies are not meant to handle. Severe injuries, such as to the arm or elbow, can leave the victim disabled, or at best, in pain for the remainder of their life.
It usually is not easy to figure out the right amount of compensation that someone in an auto accident deserves. However, at The Hoffmann Law Firm, L.L.C., our sole focus is on helping the victims of motor vehicle accidents receive total and fair compensation. We are fully prepared to handle the most complicated cases, and we never rush to settle your case for less than its total value.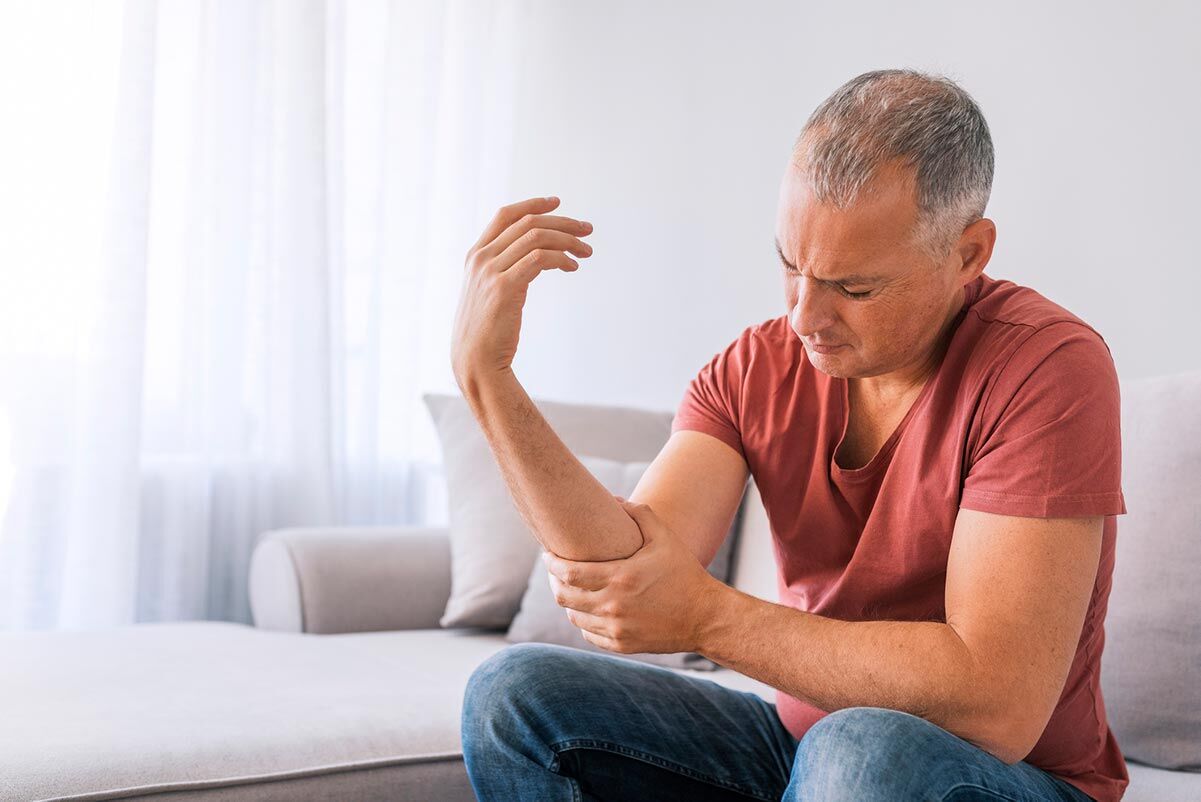 Types of Elbow Injuries
The elbow is a complex joint formed by articulating three bones – the humerus, radius, and ulna. Ligaments and tendons support these bones. The elbow is essential to arm movement because it helps bend and straighten the arm and lift and move objects.
Direct trauma to the arm or elbow can result in severe damage. It is a common car accident injury because the impact from the crash causes the arm, forearm, or elbow to strike something inside the car. Common impact points include the steering wheel, windshield, dashboard, airbag, side window, seat, or other vehicle parts.
Some possible elbow injuries include:
Dislocated Elbow: When the forces of the elbow are very extreme, the ligaments can stretch so much that the bones of the forearm no longer line up with the humerus bone of the upper arm. This is commonly referred to as a dislocated elbow.
Olecranon Fracture: The olecranon is the tip of the ulna that makes the point at the end of the elbow. This bone can easily be dislocated or cracked on impact.
Condylar Fracture: This occurs when the elbow joint fractures at the humerus. Depending on the part of the joint area involved, it may be a lateral condyle fracture, a supracondylar fracture, or a medial condylar fracture.
Elbow Ligament Damage: Any ligament that holds the elbow joint together can be damaged in an auto accident.
How an Elbow Injury Can Impact Your Life
If you or your loved one have suffered a severe elbow injury in a car accident, there are many factors you will need to consider. For instance, you will have immediate medical and hospital bills, but you may also have future medical costs associated with your injury. In addition, the injury may impact your job – you may initially experience lost wages but may also have reduced earning capacity.
Severe elbow injuries often require extensive rehabilitation, which results in costly physical therapy bills. Therefore, short-term and long-term medical costs need to be considered and calculated when filing a claim.
How a Car Accident Lawyer Can Help
As skilled car accident lawyers with 25 years of experience, The Hoffmann Law Firm understands the intricacies of handling a complicated injury case. Our firm has earned our credentials through successful negotiations and vigorous courtroom trial representation. Our sole focus is on helping the victims of motor vehicle accidents receive total and fair compensation. Call us today to schedule your free consultation.

Updated: